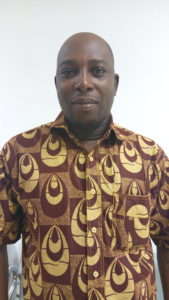 Phillipe Nia An Thera
Early Childhood Care & Development Coordinator
Save the Children in Mali
February 1, 2017
In the spring of 2016, Save the Children in Mali's early learning program received an in-country technical visit from program experts. This was to support a presentation to be made to the National Education Minister of Mali, who asked for a better understanding of Sponsorship's signature ELM, or Early Learning and Math, approach.
This visit was a true breath of fresh air because it allowed us to present more of our Sponsorship early learning tools to the National Directorate of Preschool and Specialized Education, and other local and government partners. This gave greater visibility to our innovation in the field of childhood learning, allowing the Minister of Education to develop a broader view of what Save the Children is doing in the country in education, and particularly in the early childhood program.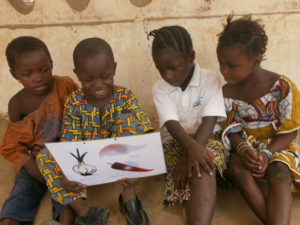 ELM is an approach which uses play and games to make learning about reading and math more fun for young children, ages 3 – 6. Activities cover topics such as talking and listening, the alphabet and understanding words and sounds, as well as counting, patterns, measurement and shapes. Most importantly, ELM teachers facilitate group and team building exercises amongst the children, fostering an understanding of teamwork, forming friendships and being respectful to one's classmates.
Lessons learned during this vital development stage will serve children for their whole lives. This approach has been seen as a rediscovery of social practices around children, fostering collaboration, discussions and group work, always in respect of the freedom and dignity of others. By the ELM approach, the need to agree on the rules of life and to respect those rules is highlighted for children in the classroom.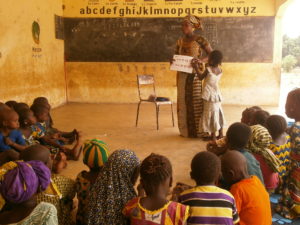 Teachers and caregivers who have participated in ELM trainings have described this approach as revolutionary, because it allows greater interaction between adults and children, with an enriching package of activities.
In short, this visit was really beneficial for us to aid the advocacy work we are doing with the National Directorate for the integration of Sponsorship's proven early learning methods into nationwide curriculum in Mali. Today, Save the Children is the designated focal point for the next Forum of International NGOs, a gathering during which international NGOs meet with local Malian partners to coordinate their efforts in areas such as education and health. We are honored with this opportunity, and look forward to furthering our actions in the field of childhood across the country
Interested in joining our community of sponsors? Click here to learn more.