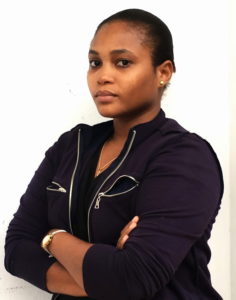 Yamileh Théodore
Sponsorship Operations Officer
Save the Children in Haiti
February 24, 2017
Sponsorship's ultimate goal is always to prepare the communities to be able to continue our programs on their own one day, without Save the Children's support. As we are now about halfway through our planned time in Dessalines, from arriving in 2012 to our planned exit from the community in 2020, we want to make sure that the capacities of the communities and schools we work with are strengthening.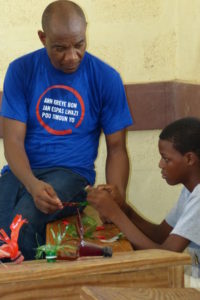 One aspect of our work through which we can assess the success of our programs is by the local summer camps, which were started thanks to Sponsorship funding. Week long camps this year welcomed more than 600 girls and boys from ages 7 to 16. Kids received lessons in arts and crafts on skills like making floral arrangements, macramé and ways to recycle trash into art. Children also benefited from sessions on health and hygiene topics, for example how to identify nutritious foods or, for adolescents, how to maintain their sexual and reproductive health.
These camps also provided an opportunity for the school council members, representatives from the local government, trained teachers and volunteers from the community to demonstrate the skills gained through trainings provided by Sponsorship. Save the Children in Haiti program staff watched as camp activities unfolded – both camp facilitators and children were eager to share all they had learned. For the adults present, it was clear they shared great interest and a common sense of duty and responsibility to ensure that the highest standards are maintained for educating the local children.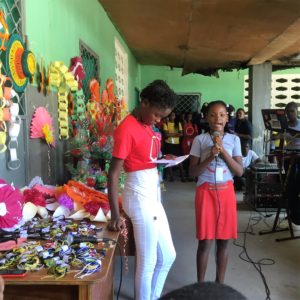 The camps closing ceremony was the perfect moment for the participants and actors to express their joy with the summer camps and likewise the good work Save the Children is doing throughout the community. It was agreed on by everyone that next summer the camps would continue, and the community happily offered to lead in taking ownership in running the camps this time. We look forward to a smooth and efficient transition of activities!
Your sponsorship supports your child's growth and development and empowers community members to sustain the work we've started. For our sponsors of children in Dessalines, we hope you continue with us on this journey through the end of 2020 – when our programs will be solely run by community members and we will move on to other areas in need in Haiti.
Interested in joining our community of sponsors? Click here to learn more.