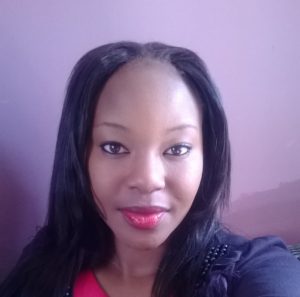 Memory Mwathengere
Quality Communications Officer
Save the Children in Malawi
January 19, 2017
For many people, the 16th of June represents a special day every year, as the Day of the African Child. This day has been celebrated since 1991, originally honoring the South African children who marched against the government in their mission to receive a better quality education. Today, celebrations are held every year in all African countries with the aim of raising awareness on the challenges children currently face across the African continent. Themes for the celebration are chosen on an annual basis. The 2016 theme was Conflict and Crisis in Africa: Protecting All Children's Rights.
The aim of this theme was to elevate the child protection agenda in conflict situations in Africa, as well as generally furthering the well-being of the African child.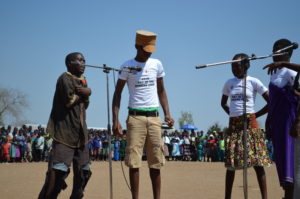 The commemoration took place at a Sponsorship-supported primary school. Save the Children, together with other stakeholders such as local youth groups, universities and government partners, supported the day's activities, and it was a very flamboyant event! The day started with a street march led by a police band, who walked from the community's trading center to the school grounds where the celebrations would take place. The brass ensemble, clad in their standard khaki outfits, pulled crowds to the ceremony as they played in beautiful rhythm. All around gathered many spectators and children, visibly dressed in the Day of African Child t-shirts Save the Children had provided.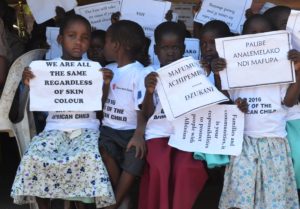 Though it was scorching hot, it did not quench the children's excitement. Songs were sang, plays were staged and their voices were heard. Teenagers in particular had fun role-playing for the crowd to demonstrate the harsh realities many children face. The messages from the children were clear: stop abduction and killing children with albinism, protect children from hunger, stop sexual abuse of children during crisis. Government representatives and stakeholders pledged their support in protecting and promoting the rights of children, and the children joined them in their commitment as partners for the future.
Interested in joining our community of sponsors? Click here to learn more.