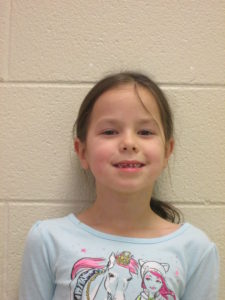 Rebecca Poehler
Program Operations Coordinator
Save the Children U.S. Programs
January 5, 2017
Mikenzie is a happy first grader who participates in our in-school literacy and Sponsorship programs. Mikenzie usually has a smile on her face, but when she receives a letter from her sponsor this causes an even brighter smile to appear! She loves receiving letters in the mail and keeps them in a memory box at home. The encouragement and praise she hears from her sponsor about her schoolwork has had a big impact on her confidence.
Mikenzie had some anxiety related to reading and had been diagnosed with dyslexia before participating in our literacy program. Through the in-school program, she has discovered a love of reading and now has a drive to learn new words and challenge herself. Her current favorite book is "One Fish Two Fish Red Fish Blue Fish" by Dr. Seuss, but she hopes to learn to read "big, hard books." Mikenzie's teacher has seen a difference in the classroom with her reading fluency and her confidence.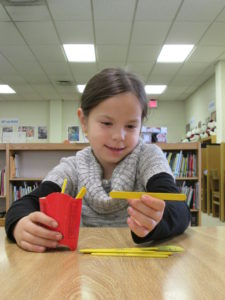 Mikenzie's mom reports that Mikenzie cannot wait to get to school. She now has a love for learning that her mom has never seen before. The Save the Children program also provided much needed support when Mikenzie recently lost her grandmother, whom she was very close to. When asked what changes she's seen in Mikenzie since she began participating in Save the Children programs, her mom says, "I never knew it was possible but she smiles more." The Save the Children literacy and Sponsorship programs have helped Mikenzie develop a love of reading and learning, provided a strong support system and boosted her confidence.
Interested in joining our community of sponsors? Click here to learn more.