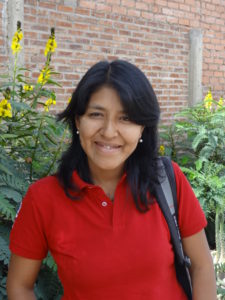 Rosmery Mendoza Villca
Sponsorship Operations Assistant
Save the Children in Bolivia
December 9, 2016
What is it like when a sponsored child receives a letter?
Hi, I'm Rosmery and I work as a Sponsorship Operations Assistant for Save the Children in Bolivia. I am very lucky – every day at work I experience beautiful stories of children who receive letters from their sponsors.
I want to share with you Jazmin's story. She is a ten-year-old girl who has benefited from our Sponsorship programs, such as those that work to improve the quality of education at her school, since 2011. Today, I was able to visit Jazmin at her home in Cochabamba and give her a letter her sponsor had sent her.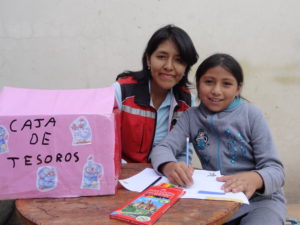 I could see her bright smile and a twinkle in her eye while she carefully read every word of her friend's (as many children call their sponsor) letter. I asked her how she felt and she replied, "Very happy. I have a friend with a big heart and she is very important in my life, like my parents are."
As I watched her get ready to write back, I thought to myself, how would her sponsor feel if she could see her smile and gratitude? Does her sponsor also feel the same way when she reads Jazmin's letters?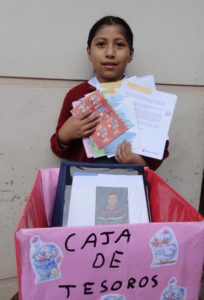 After she finished writing, Jazmin showed me all the letters she had received over the years, that she lovingly stores in the 'treasure box' she built, to keep her letters safe and with her.
In one of her letters, her sponsor told her that she came to Bolivia and adopted a little Bolivian girl, just like her! She is all grown up now, and has 3 children of her own, Jazmin told me. We agreed that her sponsor must truly have a really big heart.
For those of us working in Sponsorship, we hope that every sponsored girl and boy could receive notes from their sponsors, so that we are able to bring smiles to their little faces and have more stories like this one.
There are still many people in the world who selflessly help children like Jazmin improve their self-esteem and gain access to a better quality education. We call those people our sponsors. The children call them their friends.
Interested in joining our community of sponsors? Click here to learn more.