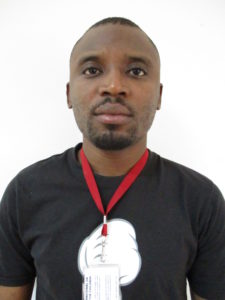 Osvaldo Simão
Provincial MEAL Coordinator
Save the Children in Mozambique
December 9, 2016
In Nacala-a-Velha, Mozambique, Sponsorship's Adolescent Development program benefits 12,000 teenagers, aiming to help them develop practical knowledge about how to be prepared for adult life. Unfortunately, traditional practices in the communities where we work increase the likelihood of unplanned pregnancies in adolescents, which makes it hard, especially for girls, to continue their education. Girls in this part of the world, starting as young as 11 years old, are taught that to be productive members of their community their primary obligation is to have children and to care for their husband and their home.
In order to mitigate these challenges, Sponsorship programs lead groups of adolescents and community members in activities that spread awareness on sexual and reproductive health skills, such as by discussing topics like contraception, family planning and the dangers of early pregnancy for girls. The goal of this programming is to reduce the high rate of unwanted pregnancies in these areas and to prevent the transmission of sexual diseases in adolescents. Awareness campaigns, radio broadcasted messages and theatre groups are among the strategies used. The radio broadcasts for example, spread awareness on how adolescent girls who become pregnant are forced out of school and cannot continue their education, which in turns hurts the development of the community as a whole. Teenage listeners are able to call in and discuss with adolescent peers participating in the radio programs topics they may be uncomfortable discussing face-to-face or with adults, like those regarding sexual and reproductive health.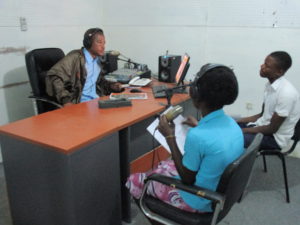 Adult community members, such as female teachers or doctors, also hold sessions to explain the benefits of withholding sexual activities until an older age to teenage female students, and act as role models – showing the girls it is possible to fulfill their dreams and ambitions.
The community of Namalala, one located in Nacala-a-Velha, has a particularly high rate of early pregnancy. Here, Sponsorship is working hard to train teachers, school staff and healthcare providers on how to implement friendly adolescent services. Since starting our programs here, we have seen the community members join these efforts in a massive way, helping to organize weekly activities for adolescent students that encourage them to express themselves, for example through theatre or poetry readings. We've since seen early pregnancy rates go down, and likewise students' dropout rates have significantly decreased.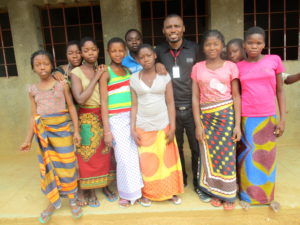 "Many of my friends had dropped out of school, but now we are informed that we should only marry when we [are] the proper age and after we finish our studies." shares Ancha, an adolescent belonging to our Sponsorship programs in Namalala.
Thanks to our sponsors, we are hopeful these trends will continue in Namalala, the wider area of Nacala-a-Velha and perhaps one day spreading throughout our country of Mozambique. We thank you for your partnership!
Interested in joining our community of sponsors? Click here to learn more.