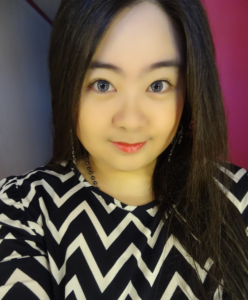 Eira Maurice Erfe
Sponsorship Assistant
Save the Children Philippines
November 10, 2016
Sometimes, all we need to get ahead in life is a little nudge to push us in the right direction. For Ralph, that nudge came in the form of Save the Children and his sponsor, who gave him a better fighting chance for success.
Ralph was only a teenager when he joined the Sponsorship Program in Iloilo, a province in the central portion of the Philippines. He is the eldest among five siblings. Growing up, both of his parents were unemployed so life for his big family was very hard. But poverty did not stop him from dreaming of a better life. When he became a sponsored child, he knew change was within his reach.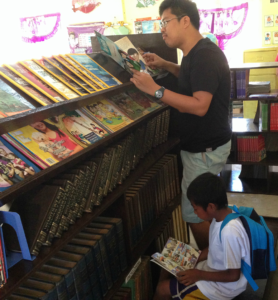 Ralph participated in our Adolescent Development programs, which include education sessions on important life and leadership skills. It is through these learning opportunities that he developed his self-confidence, helping him become the man he is today. According to Ralph, Sponsorship programs molded him into a better version of himself. He believes that Sponsorship created a lasting impact on his life, and the lives of his friends, because it opened their eyes to new opportunities, and it made them realize that they could do more and be more.
Now 30 years old, Ralph already finished his studies and is working for an international financial institution. As one of the many underprivileged children supported by Save the Children, Ralph believes in giving back by supporting children himself as an adult, so that they too can develop to their fullest potential.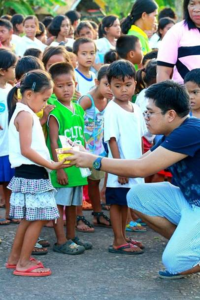 Apart from supporting his parents and helping his younger siblings finish school, he currently organizes different volunteer activities that help children and families in poor communities all over the Philippines. He also spends his free time working as an academic tutor for homeless children.
Ralph said, "People should realize that if they can give hope to others, others will feel that the situation they are in isn't going to last forever. They should see that there are people who can maximize opportunities given to them, and that they can be helped."
Hopefully, in the near future, we can see more people like Ralph, who not only represent a picture of sponsorship success, but also act as a proponent of change, continuing a cycle of volunteerism and bringing the teachings of helping others to another generation.
Interested in joining our community of sponsors? Click here to learn more.