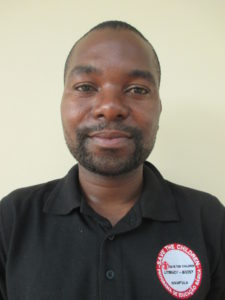 Mengos Nazare Sebastião
Provincial Basic Education Coordinator
Save the Children in Mozambique
October 5, 2016
Salimo and Arcangelo are two volunteers from the community of Patone, who support Sponsorship program activities with Save the Children in Mozambique.
Thanks to sponsor support, Salimo and Arcangelo are able to help implement Literacy Boost programs for children of friends and family members, in the village they call home. This program is based on years of experience and evidence of what works in teaching children to learn to read: a well-trained teacher, plentiful and interesting books to read and a supportive home environment. Having seen the gaps in the early literacy skills of the children of Patone themselves, the two young men know the potential that Literacy Boost has to make improvements.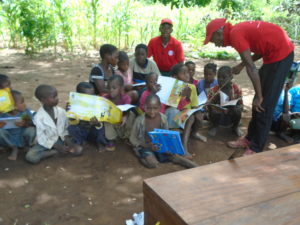 When asked about what motivated them to volunteer their time, they said that they commonly see many school children above grade 3 who unfortunately cannot read or write. If children at this stage don't have basic reading and writing skills, it's very difficult for them to proceed with their education and continue into higher grades, often resulting in discouraged students dropping out of school entirely. For those who don't drop out, children who lack these skills may need to repeat their early grades two, three or even more times. Eventually, their parents lose interest in sending their children to school because they feel they will not succeed, and pull them out so they can help with house chores or farming.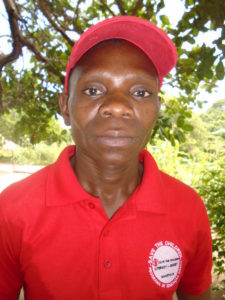 Salimo and Arcangelo know how crucial reading and writing is in the learning process, and that children cannot learn everything at school or by themselves. They know that learning takes place both inside schools and out, so it is important to work not only with teachers, but with parents, other community literacy volunteers and youth to create a holistic reading program.
For this reason, the volunteers advocate throughout the community for the inclusion of parents and caregivers in their children's learning process. Also in their role as Sponsorship volunteers, Salimo and Arcangelo join the children after their lessons, providing them guidance and encouragement in their reading and writing. Putting the children in a learning environment after school helps to complement what the teachers do in the classrooms.
Their goal is to work to guarantee that more children can read and write during their first year of primary school. With the continued support of our dedicated family of sponsors, we can see that dream realized for Patone. All the way from Mozambique – Salimo, Arcangelo and the children they work with send their thanks!
Interested in joining our community of sponsors? Click here to learn more.