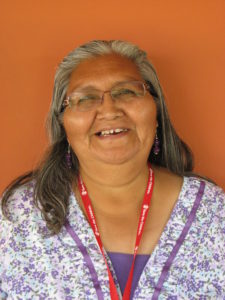 Save the Children U.S. Programs
October 12, 2016
Gloria has accomplished much in her 57 years on this earth. Born in 1959, she continues to live in the land of her birth. She has raised 2 children, and now has 4 grandchildren, 2 of whom she also raised herself, Anthony and Anfernee. The twin boys, now 19, and their successes are her greatest testament to a life well lived.
Gloria is the perfect example of Save the Children's work coming full-circle. She was a sponsored child herself growing-up, and has many fond memories of corresponding back and forth with her sponsors. That relationship left a life-long impact on Gloria. Her sponsors' encouragement to pursue her education led her to be one of the few in her community to go on to college.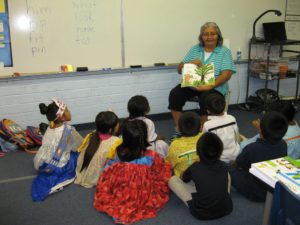 Growing up in Arizona, the east coast of America might as well have been another country, but Gloria's sponsors – a couple who sponsored her jointly – painted vivid pictures through their words in letters to her, so that she could imagine such a place. They talked about pets, school and what Gloria's life was like with her family on the reservation.
Today, Gloria is proud to be the Save the Children Program Coordinator for one of the schools we partner with. She has over 9 years of experience in that role, and truly grasps the fundamental importance of Sponsorship programs, and their ability to enhance children's lives.  She has also been working as the Sponsorship Liaison for 2 years, and enjoys facilitating the relationship between sponsors and children through letter correspondence, as this was the very relationship that she enjoyed so much as a child herself.
Gloria's daughter was sponsored, as were her twin grandsons. Anthony and Anfernee participated in Save the Children literacy programs and went on to graduate high school this past year. Their success is Gloria's success, and our success! Gloria's personal relationship with sponsorship is so special to the rest of the U.S. Programs team, and the children we work with too – a living story of sponsorship success!
Interested in joining our community of sponsors? Click here to learn more.