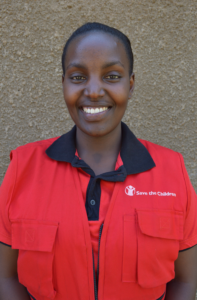 Madrine Amuge
School Health and Nutrition Senior Officer
Save the Children Uganda
October 21, 2016
Christine, a nine-year-old girl and second born in a family of five children, lives with her parents and is enrolled in the Save the Children Sponsorship program in Uganda.
In the past, Christine was often sent away from school, not able to attend without the basic requirements like paper and books. When she was permitted to stay in class, she was not able to take any notes because she had no notebook to write in, preventing her ability to learn.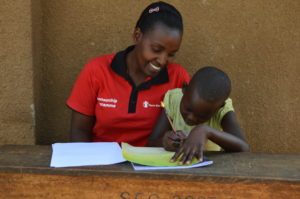 "Before I joined Sponsorship, I would feel sad going to school without exercise books, pencils or anything to color with. I would often be sent home from school because I didn't have a book for a particular subject," remembered Christine quietly.
As a result of Sponsorship funds, the community has been provided with enough scholastic materials to ensure all children are able to go to school and learn. Today many more children, including Christine, enjoy being in school thanks to this funding.
Christine was very excited to receive a pack of books, lead pencils and colored pencils from Save the Children, which has enabled her to develop a love of learning. In addition to the scholastic items, Christine receives frequent correspondences from her sponsor that she happily replies to. We've found that letter writing increases children's interest in reading and writing and their engagement in their studies. This is certainly true for Christine, whose reading and writing skills have greatly improved – she proudly boasts her handwriting is the best in her class.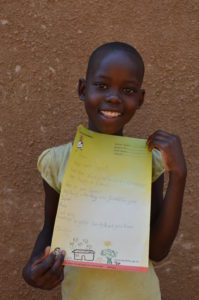 Also through Sponsorship program interventions, Christine has learned how to stay clean and healthy while at school, by keeping her fingernails short and by washing her hands with soap before eating food and after visiting the latrine.
Christine is very optimistic that she will finish school and achieve her dream of becoming a nurse one day. She is very grateful for her sponsor's support and encouragement. Her sponsor's words help motivate her to continue being dedicated to her studies.
Interested in joining our community of sponsors? Click here to learn more.