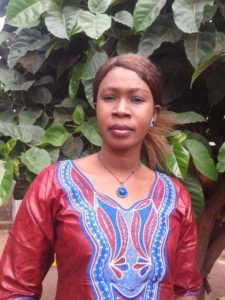 Hawa Diallo
Community Development Agent in Diomatene
Save the Children Mali
September 27, 2016
Greetings, sponsors! I am Hawa Diallo, the Community Development Agent that works with Sponsorship in the rural village of Diomatene, in Sikasso.
In this community during the students' break in the school day, all the children form small groups to play various games outside. But there is a particular game that all the girls like to play out in the flat, dusty schoolyard. This game is called simply, the jumping game. It is a competitive game between two young girls to measure their endurance in jumping.
First, a larger group surrounds the two girls competing and encourages them with singing, while clapping their hands along to the beat. They sing:
Two girls for one crown should jump 1, 2, 3,
And the first who gets tired is the wife of the hyena 
And the winner is the wife of the Lion King.

Culturally, the hyena is an unloved animal and seen as foolish, unlike the mighty lion who is a sign of bravery, courage and strength. So you can see, no girl wants to be the wife of the pesky hyena and thus the girls give their all to win the game.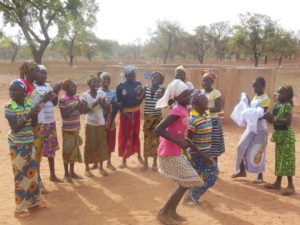 The true aim of the jumping game is to develop a competitive spirit and love for physical activity amongst the girls, in a part of the world where sports like soccer are often reserved for the boys. The game encourages them to push themselves to exceed the limitations of their own strength. Most importantly, the jumping game gets everyone laughing during their break, before heading back inside, refreshed and energized, to return to their studies.
Interested in joining our community of sponsors? Click here to learn more.