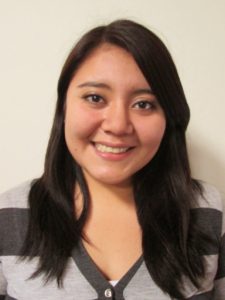 Carla Urrutia
Sponsorship Quality Communications Coordinator
Save the Children El Salvador
September 9, 2016
Two hours away from the capital city of El Salvador, surrounded by hills of withered lawns, rural dusty roads covered in bumps and friendly people full of hope, you'll find the quiet community of Cuyagualo, in our sponsorship impact area of Sonsonate.
It's in this setting that I meet with Yeni, age 28, a mother of one of our sponsored children, Ricardo. She shared with me that in 2011, she received an invitation from one of our community volunteers to attend an Early Childhood Development Parenting Circle with
her then baby son Ricardo. She told me that this invitation changed her life and the life of her son forever.
Even since he was a baby, Ricardo was very shy and not interactive. Once they started attending the Parenting Circle regularly however, Yeni noticed that Ricardo's social skills greatly improved, as he learned to relate with the other children by playing, singing and dancing.
The community volunteer who works with Yeni's parenting group tells me she admires Yeni, as she has never failed to miss any session! After having such a positive experience with Sponsorship's Parenting Circles, she took Ricardo to our Book Rotation sessions, where over the next two years he developed a deep love for reading and learning.
This year, now five-year-old Ricardo started kindergarten. His mom thought it would be difficult for him because he loves sleeping in, but so far he has had no problem waking up early to go to school. Miss Yaneth, his kindergarten teacher, tells me she notices remarkable development skills among children that have attended Save the Children community strategies like Early Childhood Development Parenting Circles. She says when these children start school, "They already know their colors, can identify letters and numbers, know how to properly hold a pencil, and are more organized, responsible and outgoing." Ricardo is doing great so far in school, and more importantly, he's enjoying and lov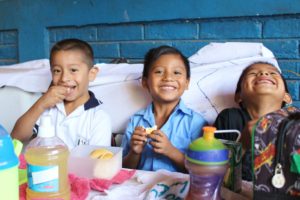 ing it!
This meeting with Yeni made me think about how positively someone's life can change in the course of just five years, and how time and experience prove that our programs make a huge difference in children's development. In 2015, just like Ricardo, more than 1,000 children participated in our Early Childhood Care and Development strategies in El Salvador, and with the support of generous sponsors, we'll reach many more children and families every year – providing them the necessary tools and knowledge to succeed in life. Thank you, sponsors, for making this possible!
Interested in joining our community of sponsors? Click here to learn more.