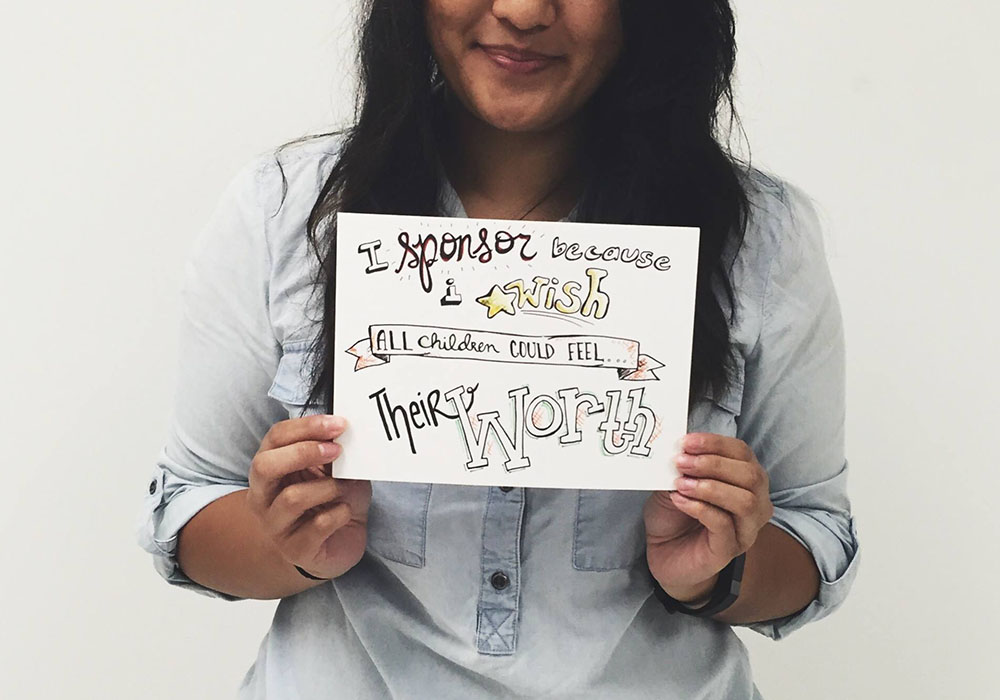 By Elisha-Rio Apilado, Child Sponsor
This post originally appeared on Medium.
Before, finding your happiness used to be "Find what you love to do and do it often." Well that was early adulthood me. Now, diving head-first into another milestone age, it's gradually become:
"Do what you love to do, do it often and use it to help another person find their own happiness."
There's always a personal reason behind why we do the things we do. What we believe in now is greatly affected by the experiences we've had — both the good and bad — and it is always changing. How we want to carry ourselves, what we want to invest in, the people we socialize with and the organizations we want to be a part of; they're all affected by life events.
5 years ago, if you asked me about children, I'd probably give you this "Please stop talking to me" look and carry on with my career-art-driven life. But since then, things happened — both the good and bad — and something changed my perspective on what I want to bring about in the world, my purpose and my intentions. I had been involved with local homeless shelters since as long as I can remember and did pro-bono design projects for not-for-profits, but there was still something I wanted to do, I just hadn't found it yet…well until recently.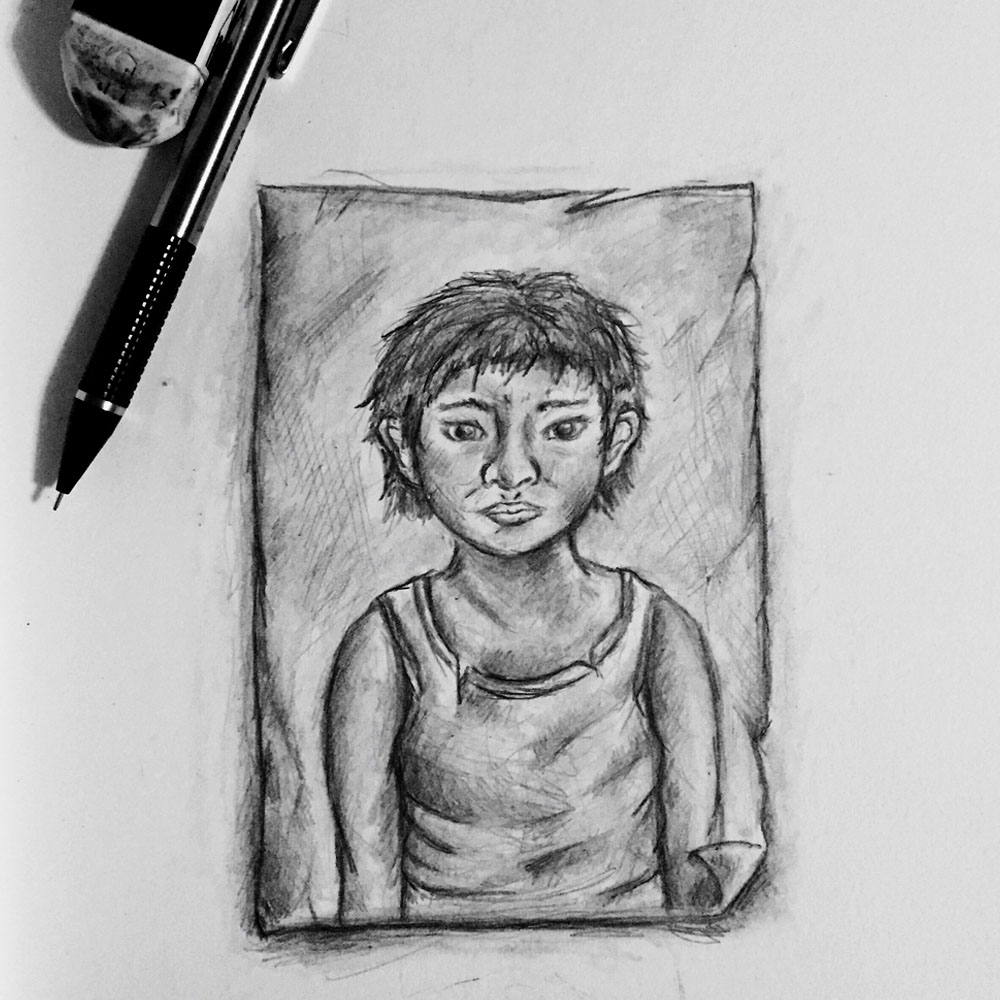 Within the past year, I've been dedicating myself to understanding my Filipino roots, the culture and values, learning Tagalog so I can break that language barrier with my pamilya (family) back home and being more mindful of the lifestyle there. My recent Philippines trip really helped guide where I'm at this very moment
My revelations and travels really came down to one thing: helping somebody overseas.
I had been contemplating the past year on sponsoring ang bata sa Pilipinas (a child in the Philippines) and did a lot of research. I'm really happy to have found the right fit with Save the Children and super excited to help out a child in need, especially back in the homeland.
I truly believe everything that happens in your life builds up to a particular moment when you realize a piece of your purpose — and I can say this is one of the outcomes from past challenges and realizations I've had. I'm not ready just yet to have a child or adopt one, but so glad there are foundations like these that I can still contribute to.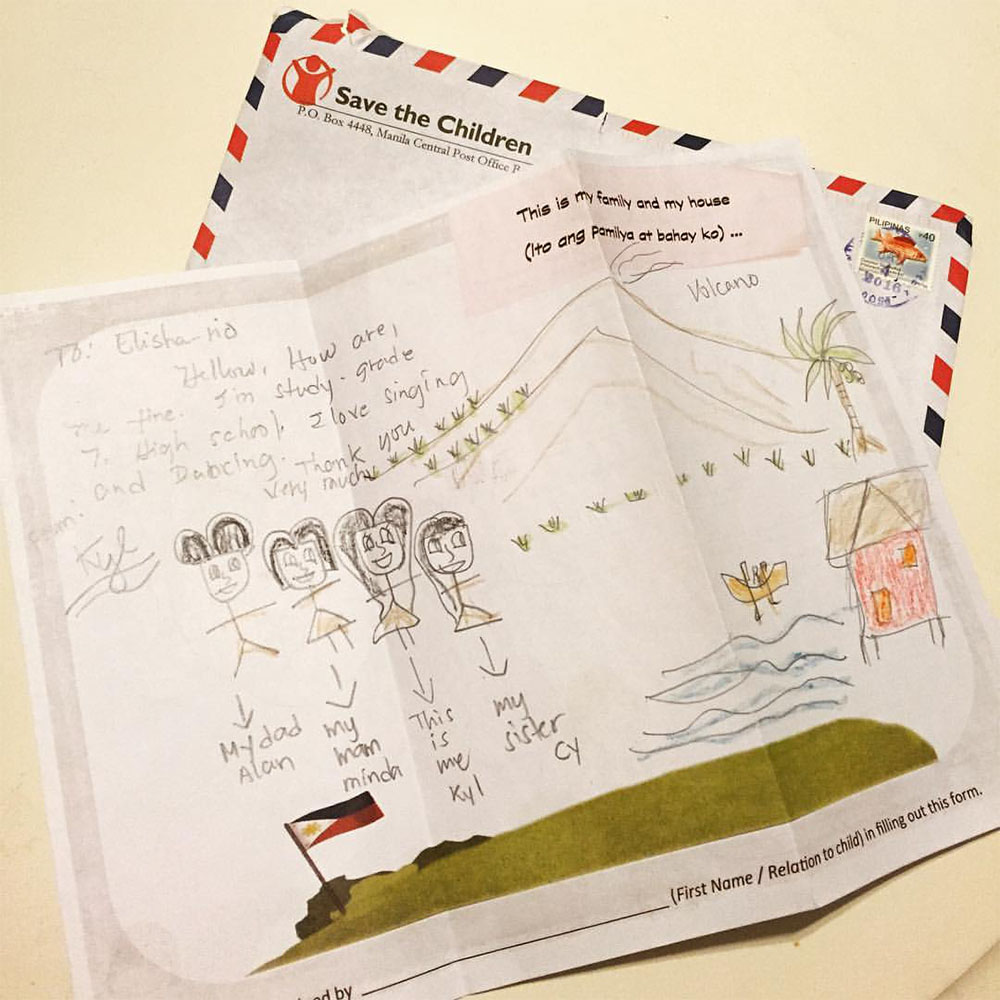 I've been in contact with the young girl out in the Philippines through emails, letters and drawings. She keeps me updated on her schooling, her friends and family. It's also been really great practicing my Tagalog writing to her (excuse the beginner style you may see in these photos!) Save the Children also keeps me updated on how my contributions are helping not only her family, but the community she's in.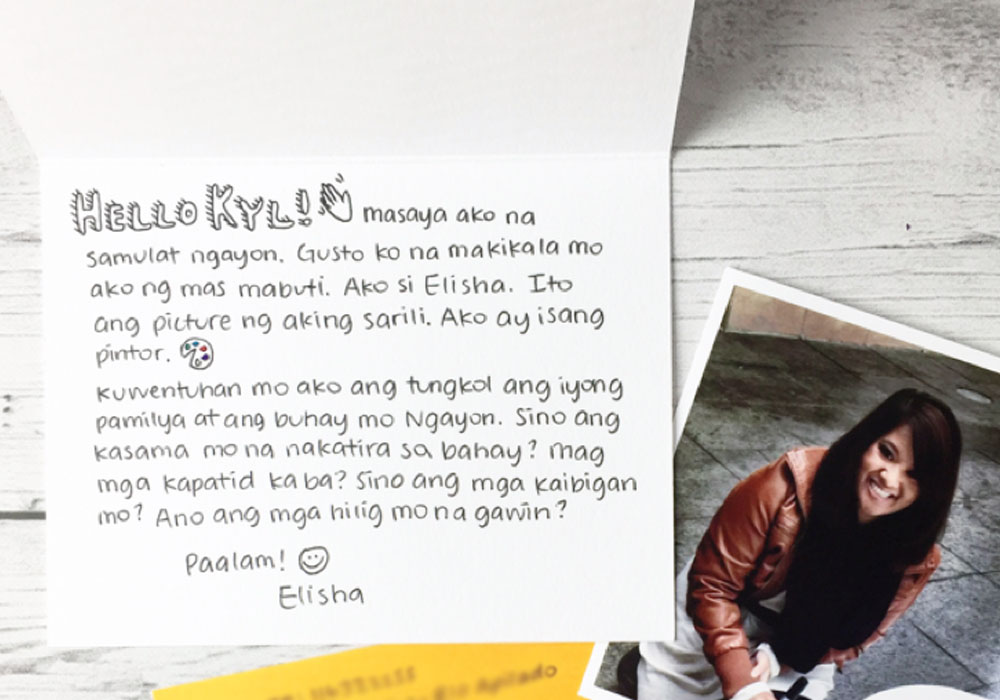 I'm hoping to go back to the homeland next year and finally meet this sweet girl. *fingers crossed*
Until then, I'll keep doodling and being her pen-pal 🙂