Fear of child trafficking causes a nearly constant undercurrent of terror in Bolivia's parents.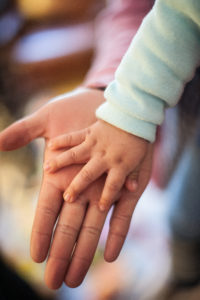 by Penelope Crump, Save the Children US
On my recent visit to Bolivia to gather stories of our work there, I talked with lots of parents. I spoke to subsistence farmers working in the lowlands to provide for their families. I talked to street merchants in the desolate high plains. I even listened to the ladies at a trendy coffee shop who reminded me of my mom friends back home. They all had one thing in common – they were terrified that their children would be kidnapped and trafficked.
Bolivia's parents told terrifying stories about babies snatched and sold for illegal international adoptions. About children taken and traded for drugs or forced to labor in the silver mines or picking cocoa leaves. About girls, especially vulnerable, sold into brothels. Country girls who are lured into big cities with the promise of a job in a shop or as a nanny, only to be forced to work as prostitutes. With guards standing at the door, these girls are raped, abused and drugged. They're forced to sell their young bodies for less than $2 a client, and after paying brother owners, they barely survive day-to-day.
In Bolivia, my Save the Children colleagues help girls recover from the terrors of trafficking. In collaboration with our partners who rescue girls from brothels, we run programs at safe houses and community centers to help these girls rebuild their lives. For those who are pregnant or have babies, we teach first aid, child care and other essential skills, so they can take care of their own children and qualify to work as nannies or daycare providers. We empower girls to imagine a future for themselves and their children far from the red light districts. But we need to reach more of them. We need to ensure Bolivia's parents no longer have to fear the terrors of child trafficking.
As dusk began to fall on our way to the airport on my last day in Bolivia, I could still see the red lights glowing in the rearview mirror.
You Can't See Her Face, But You Can Imagine Her Future
From the terrors and trauma of the red light district to a safe place where Sylvia can dream of a better future.
Sylvia* grew up under the hazy, red lights of a brothel, run by her stepfather. Still a child herself, she has a 2-month-old baby boy, conceived when she was raped. Her baby smells of sweet innocence, even though she was robbed of her own.
Sylvia's early childhood was scary and unstable. Her mother and father were alcoholics, physically abusive, and the family moved around a lot. Her father would threaten to beat Sylvia and her brother for even minor misbehavior, such as not finishing their supper. She lived in constant fear, particularly for her brother, who took the brunt of the abuse. Then, her parents separated.
Things seemed a little better for Sylvia after her stepfather came into the picture. At least the beatings stopped. But then a much more insidious abuse began. Sylvia can't remember exactly how old she was when it started. But in a life that revolved around running a brothel, sexual lines became blurred, which was very confusing for a little girl like Sylvia. At age 9, she was forced to drop out of school and work in the brothel. She didn't want to talk about it, except to say, "If kids didn't get work, they didn't get food."
Eventually, the law caught up with Sylvia's family, and they were convicted of trafficking. That's when she was referred to a safe house where Save the Children runs programs for girls like Sylvia.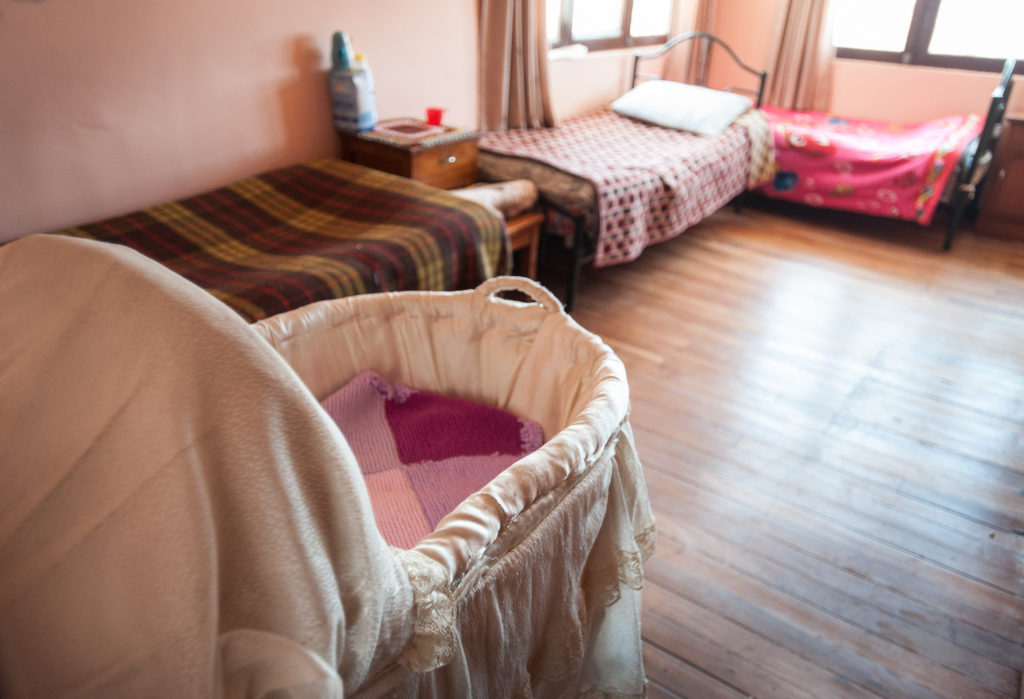 When I visited Save the Children's safe house, Sylvia proudly showed me her bright, sunny room, girlish and pretty like she is. It's a typical teenager's room – except for the bassinet. Finally, thanks to Save the Children's supporters, Sylvia has a caring, secure place to call home. "I sleep well here, I feel safe," she says with a wide smile. Now Sylvia can dream of a better future.
 To learn how you can help children like Sylvia, visit our website.
*Name changed for child's protection.