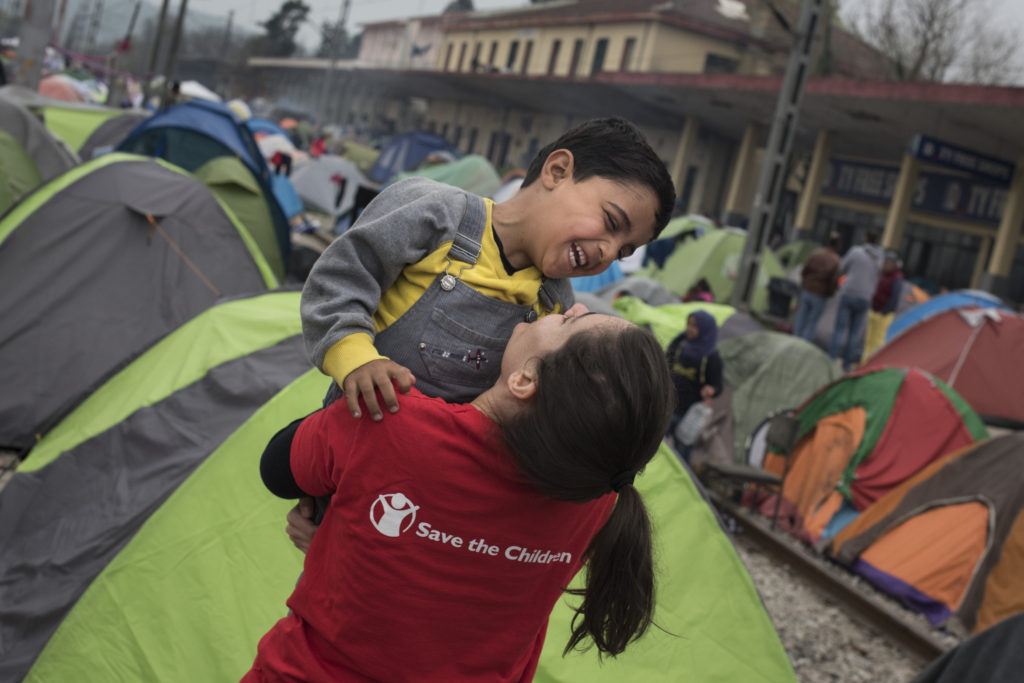 For the past two weeks, Americans have watched the Republican and Democratic National Conventions with excitement and anticipation as party leaders presented starkly different visions of what the country's next four years could look like.
The parties also adopted their official platforms, laying out their policy positions – both domestic and foreign. Save the Children has been engaged at the gatherings in both Cleveland and Philadelphia to advocate for policies in the United States and abroad that protect children and help them survive and thrive. As a child-centered development organization active in 120 countries, we are particularly interested in the two parties' positions on international humanitarian and development assistance.
Happily – and in contrast to wide divides on other issues – the platforms indicate that both Democrats and Republicans view international development and humanitarian assistance as integral to U.S. security and as embodying U.S. ideals. According to the Republican Platform, foreign aid, "Advanc[es] America's security and economic interests by preventing conflict, building stability." The Democratic Platform uses similar language, stating that development assistance can, "Prevent threats, enhance stability, and reduce the need for military force."
But there are differences between the two platforms. While both focus on making aid more effective, the Republican position on international assistance emphasizes encouraging increased private sector involvement to drive economic growth, promote country ownership, and sustainably combat poverty. For its part, the Democratic Platform emphasizes further incorporating local organizations, marginalized populations, and women in development to promote country ownership.
Due in part to recent sustained, bipartisan support for international development, extreme poverty has been halved in the past 25 years, with 50 million more children in school and 14,000 more children surviving each day. This past Congress provides examples of bipartisan cooperation on development assistance including:
But there is more work to be done. Save the Children continues to advocate to sustain efforts to help the world's most vulnerable children, both in the United States and abroad. A key part of this effort is Save the Children's Every Last Child campaign launched this year to reach children marginalized due to their gender, disability, geographic isolation, ethnicity, or their status as refugees or immigrants.
Many children have been left out of global progress due to a combination of poverty and discrimination, whether it be intentional or unintentional. To reach these children, the Every Last Child campaign focuses on three pillars:
Fair financing
Equitable treatment, and
Accountability
The winner of the election will have a profound impact on shaping how America engages with the world. Save the Children believes that with an inclusive approach to international development assistance and a continued investment in responding to humanitarian crises, we could be generation that ends extreme poverty and preventable child and maternal deaths. The opportunity is there to be seized.
In order to reach the Every Last Child campaign's goal of inclusion, more needs to be done by both sides of the aisle – and recent history proves it's possible. Regardless of who sits in the White House, Save the Children will be knocking on their door to ensure that every last child, no matter where they live, has the chance to survive and thrive.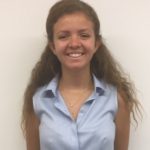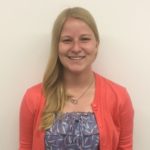 This post was written by Lindsey Mattila and Sarah Hogoboom. Lindsey is a Global Health and Food Security Policy Intern working with the Public Policy and Advocacy Department this summer. She is from Portland, Oregon and will be a senior this fall at Claremont McKenna College where she is studying Government. Sarah Hogoboom is the Summer Global Development and Advocacy Intern with our Public Policy and Advocacy Department. A rising senior at Hamilton College, Sarah studies World Politics and works at the Arthur Levitt Public Affairs Center on campus.