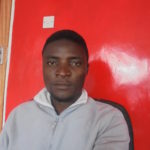 Lameck Kampion
Sponsorship Field Officer
Save the Children in Malawi
June 23, 2016
Sponsorship operations for Save the Children in Malawi are school-based, meaning that the meeting point for children and sponsorship staff is at school. However, on some occasions, for example during the long school holiday between July and September, sponsorship staff must visit the children in their homes. It was during this time that my duties took me to visit a young girl who benefits from our programs, Julita, and her family to deliver a letter from her sponsor.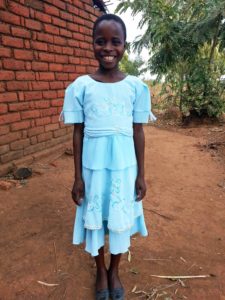 When I arrived at their home I was warmly welcomed. As I settled in I offered to read the letter aloud. The whole family gathered around and listened very attentively, enjoying hearing this latest update from Julita's sponsor. They sat pleased, with constant smiles on their faces as I read.
The family then shared with me how much these letters mean to them. They told me that receiving letters from Julita's sponsor is the most beautiful and valuable thing for their child. Receiving a letter symbolizes that someone cares about and values you, and that your special friend living so far away wants to hear from you, time and time again. Not only this, but receiving a piece of mail provides a special treasure and memory for children, who have so little, to cherish.
It wasn't surprising to learn that the letters from Julita's sponsor have also been a source of encouragement in regards to her education. Her interest in school tremendously increased when she started receiving letters from her sponsor. She began working hard at her studies and now makes sure never to be absent from school. She has also developed a strong passion for reading and writing.
Before enrolling in Sponsorship, Julita had never received a letter from anyone. It was exciting for her to know that her letters were not coming from Malawi, but from abroad, an experience cherished by all her family members. For her parents, they feel that their child is privileged because someone somewhere in another country cares for her education and wellbeing. They feel blessed to have her in the Sponsorship program and are committed to always encouraging their daughter in her studies.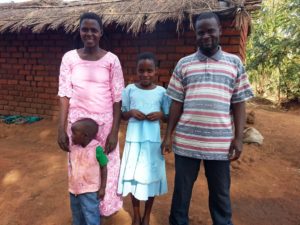 Julita's hard work has indeed paid off. Her parents shared with me that she passed her final exams in grade 3 and was promoted to grade 4 for the coming school session. They attribute this achievement to the letters of encouragement from her sponsor and her resulting blossoming enthusiasm for reading and writing. In addition, they are thankful for the sponsor's financial support, for example which helped the school in building a desperately needed new school block. This will allow students to learn in a quality, child-friendly learning environment.
What do you write to your sponsored child about? You can ask about their family or their favorite games to play with friends, or include a picture of yourself or your family! Try offering words of encouragement, letting him or her know how proud you are of their achievements in school. Remember, just receiving a small note from abroad is exciting for your sponsored child, and their siblings and parents alike!
Interested in joining our community of sponsors? Click here to learn more.