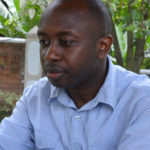 Pierre Célestin Rutayisire
Book Provision and Use Officer, STC Rwanda Country Office
Save the Children in Ethiopia
June 8, 2016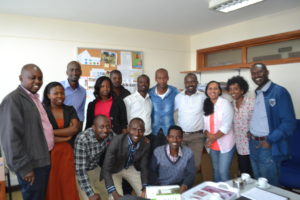 In November, a team of nine staff members from Save the Children Rwanda traveled to visit our colleagues in Ethiopia. The 5 day visit was to share learnings on our early reading program, Literacy Boost, which is currently being implemented in both countries. This program is based on evidence of what works in teaching children to learn to read: a well-trained teacher, plentiful and interesting books to read and a supportive home and community environment.
Thanks to Sponsorship funds, the schools and communities we visited in this region of Ethiopia have made remarkable progress in improving learning environments for their children, such as by setting up regular reading activities and distributing books. We were able to visit the reading clubs the team in Ethiopia had helped establish, during which both children and community facilitators showed they were very engaged in the day's activities. According to Ali, our Sponsorship Regional Manager in Ethiopia, over 90% of all Literacy Boost students met with their Reading Buddies or fellow students they have partnered to read with at least 2-3 times a week for shared reading sessions.
Teachers told us that the trainings they have received on the Literacy Boost approach have been very helpful, which give them the opportunity to practice their teaching methods and receive helpful feedback from trained teaching experts. In Literacy Boost, because we believe learning takes place both inside school and out, we work with teachers, parents, community literacy volunteers and youth to create a holistic reading program that sets the stage for a brighter future.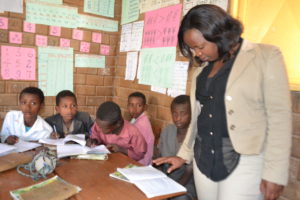 We learned that school authorities, community members and government institutions too had been involved in and supportive of Literacy Boost here. Thanks to the strong relationship the Save the Children in Ethiopia team has built with their local partners, the communities and school authorities are very interested in continuing Literacy Boost on their own.
Ensuring strong community engagement is very important for Sponsorship programs. Our colleagues in Ethiopia had worked hard to raise awareness on the importance of quality education and the benefits our literacy programs can provide. Through meetings and training sessions, they educated parents and helped them learn how to advocate for their children's best interests. By promoting these sustainable policies on the larger community level, more girls and boys can gain access to high-quality, age-appropriate learning opportunities.
During the trip, we received friendly and warm hospitality from the Ethiopian team. Our many thanks, from Rwanda!
Interested in joining our community of sponsors? Click here to learn more.