Save the Children US Programs
March 14, 2016
Like so many children in the poor rural areas of the United States, Elijah, a 6-year-old from Eastern Kentucky, struggled in school. His reading was below grade level and he rarely wanted to participate during class. Elijah was dangerously at risk of becoming one of the 24 percent of children in Kentucky that do not graduate from high school.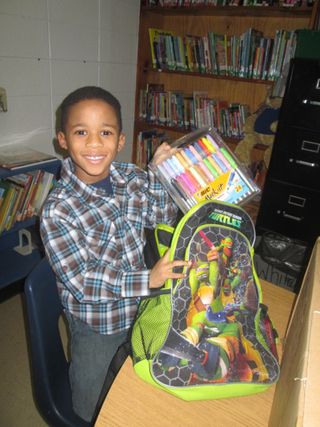 But thanks to the support of our sponsors, Elijah has made great strides. Through our literacy programs, students like Elijah now have online access to books. Since he joined Sponsorship programs, Elijah's family has seen a real change. Now he enjoys school almost as much as playing basketball.
Now, Elijah often volunteers to read aloud, has scored 100 on recent reading quizzes and is now reading above his grade level.
We're happy to report that Elijah is not alone in his success this past year. Our generous sponsors have made success stories like Elijah's possible for hundreds of children in the United States. Thank you for all that you have done – and continue to do – for children.
Interested in joining our community of sponsors? Click here to learn more.