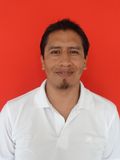 Oscar Cahuana Ari
Sponsorship Program Files
Bolivia
October 19, 2015
In my work with Save the Children I have helped support various operational activities in sponsorship, especially related to handling our many files. The work I do is very interesting because it allows me to be an important connecting link between sponsors and their sponsored children. I am able to experience the emotion and feeling as sponsors and children share their stories and experiences with each other through the exchange of letters, emails and photographs. Imagining how I know a sponsored child feels when they receive a letter from his or her sponsor makes me remember how important the connection between these two people is.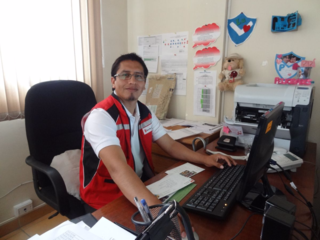 My work involves review and quality control of the correspondences between sponsors and children. Safeguarding the integrity and security of communications for children is a very important task in order to ensure the sponsorship experience is a pleasant and comfortable one for all involved. With every file I can see how each child's story begins and how the relationship with his or her sponsor grows over time, sometimes lasting many years.
To help myself and my colleagues, I developed a correspondence registration system called Correspondence LOG. This allows us to digitally register correspondence, search files, and work in a more precise and faster way than ever before. This is just one example of how we have been able to utilize new technology to face the different challenges we meet in sponsorship operations.
Another recent innovation of ours has been the use of a bar code reader during checks in the field. We implemented this useful tool in our visits to sponsored children and programs, making processes more accurate and efficient than in past years.
To serve as a link between sponsors and their sponsored children is a unique experience. That with the opportunity to apply my knowledge and skills to improve our filing systems gives me great pride in being an important part of Save the Children's team in Bolivia.
Interested in joining our community of sponsors? Click here to learn more.