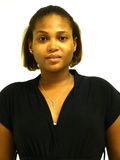 Yamileh Theodore
Sr. Officer Sponsorship Operations
Haiti
November 9, 2015
Recently I travelled to the town of Dessalines, where I met Jeanty, the school principal. Save the Children has partnered with his school in Haiti since 2012, however Jeanty has been working there since 1996, when he started as a teacher. Jeanty is not only a school principal but considered a notable and wise member of his community. He was eager to talk to me to testify on the positive impact of the sponsorship programs in his school and community.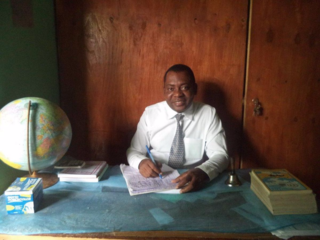 In the peaceful environment of his office, Jeanty begins by telling me how helpful and effective the different activities being implemented by Save the Children are. According to him, the Basic Education and School Health & Nutrition programs are the most important because they help improve children's performance and wellbeing in schools. He really appreciates Save the Children's support through the trainings provided to teachers and school principals. Additionally, he expresses the importance of Save the Children's role in securing school supplies, pedagogical materials and especially books through the book loan program.
Jeanty affirms that Save the Children's program package of interventions also reached schools and the community as a whole through nutrition and hygiene education trainings. He remembers last summer our organization marked its presence in this area by providing first aid kits to all partnered schools, as well as medicine and first aid care that positively impacted people in the communities. Additionally they offered parents, teachers and children training on hygiene and first aid care that included proper hand washing, teeth brushing and environmental care techniques. The most visible impact he remembers seeing was students becoming an intermediate in the dissemination of information, sharing what they learned with parents, other children and the whole community.
Jeanty recognizes also within Save the Children's Adolescent Reproductive Sexual Health (ARSH) program "Parent, pitit ann pale" or "Parents, children let's talk". This program addresses the daily realities of Haitian families and teaches parents how to talk to their children about sexual health and the prevention of STIs, AIDS, early pregnancy, the use of drugs and other forms of juvenile delinquency. Jeanty remembers that for a long time, the community saw many young girls getting pregnant. "Now, we have seen a decrease in this situation thanks to Save the Children." He continues, "We can now see the presence of parents' committees in the schools that incite them [other parents] to be more involved in their children's school life. Something that didn't exist before."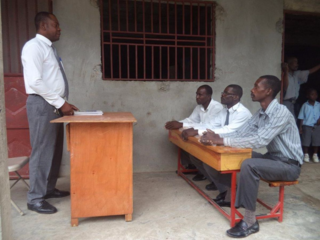 He believes the school belongs to the community and no longer to him, which makes him feel very proud.
Jeanty concludes with me by saying that Save the Children's work has considerably changed their way of doing things, especially in the partnered schools. They have a clear understanding on how to delegate tasks and manage their schools. "I am very motivated to work with Save the Children because they teach us not to always expect to receive but to give to others. I know for sure now, if the organization leaves the community we will be able to continue the work they started."
He hopes that the organization will go further to reach other communities where the needs are greater, and wishes a long life to Save the Children.
Interested in joining our community of sponsors? Click here to learn more.