Fransheska Quijada
Staff Member
Panama
August 17, 2015
My name is Fransheska Quijada and I grew up in El Salvador, a country located in the middle of Central America. I went to the U.S. in August of 2012 to obtain my Masters in Public Policy at the University of Kentucky (UK). I wanted a graduate program that included field practice because I wanted to prepare myself to become a specialist in the planning, execution, and management of public education and community development initiatives. It was through my Master's internship program that I had the opportunity to join the Head Start team at Save the Children the following year.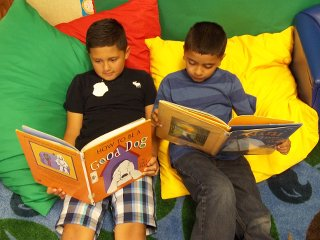 Through my internship with Save the Children, I had the chance to work with a dynamic, multidisciplinary, and passionate group of people. At the end of the day their mission is, "To inspire breakthroughs in the way the world treats children and to achieve immediate and lasting change in their lives". Everyone involved with the U.S. sponsorship team, from the Director in Lexington, KY to the sponsorship liaisons operating in schools nation-wide, is committed to enhancing children's lives in the present and creating a brighter future for them in the years to come.
Hearing the sponsorship team talk about sponsors with such reverence and appreciation truly helped me understand that it is the sponsors who are indeed the driving force of bringing positive change to the lives of the children we work with. Without them, Save the Children's reach would not be nearly as vast or impactful as it is today.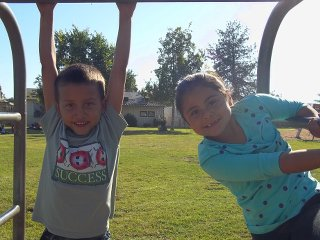 I still recall when Amanda Kohn, Director of U.S. Programs Sponsorship, came to UK and spoke to us about Save the Children's work. I could feel the passion and commitment that she felt for her job. Amanda spoke about her team, coworkers, their work environment, and the high level of commitment that all of them have. It was in that moment I knew that I wanted to work for such an organization. A few short months later, I was the newest member of their team.
Currently I am living in Panama, another country located in Central America, working to transform communities through educational and health projects. My experience working with the sponsorship team at Save the Children helped me realize that when dynamic, positive, and passionate people get together to change the world, they can do it!
Have you had a similar inspirational moment in your life? Think of a time when you worked with a group of committed individuals who were passionate about the project at hand. We would love to hear some of the ways you have seen dedicated work pay off in your community, home, or work environment. Here at Save the Children sponsorship we believe loving what you do is very important!
Interested in joining our community of sponsors? Click here to learn more.