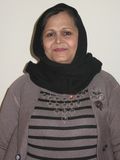 Jamila Barati
ECCD Officer
Mainama City, Faryab Province
October 5, 2015
 Twenty-four year old Alema lives in Maimana City of Faryab Province, Afghanistan and is a teacher with Save the Children's Early Childhood Care and Development (ECCD) program.
Alema was born into a bright and educated family, with three sisters and four brothers. Her parents' support and encouragement helped her to graduate from high school and go on to study Computer Science at Faryab University. She is a very creative, friendly and kind teacher and the children like her very much.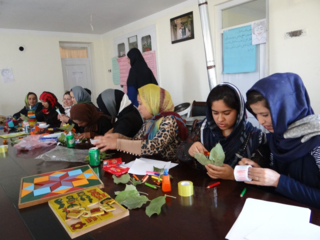 Alema says that she always wanted to be a teacher. She loves children and working with them, and her wishes have come true with the teaching opportunity for her with Save the Children. She attended two rounds of ECCD training and is now running an ECCD Center where 40 children attend in two sessions.
Alema tells us, "Since I always loved teaching younger children I was thinking I knew everything already, but during the ECCD trainings I realized that there were so many things that a teacher or whoever works with children should learn."
She has been one of the most active teachers and always keeps her ECCD children very engaged, using the different methods and approaches she learned during her training. She also creates her own activities together with the children. Having plentiful artwork and crafts keep her ECCD kids interested and passionate about learning.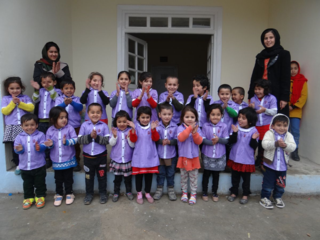 She has been able to build a very strong relationship with her young students, and is very aware of their individual problems. Once when a girl was absent she learned that her grandfather didn't allow her to come to the ECCD Center, as it was just newly established. After Alema went to their home to talk to the girl's grandfather about the program, he not only sent his granddaughter but also began playing a supportive role in raising the community's awareness of the importance of early childhood education.
Alema thanks sponsors and Save the Children, "I thank Save the Children for providing this opportunity not only for me, but also for the children, as Early Childhood Care and Development was an important part that was missing from the education system."
Interested in joining our community of sponsors? Click here to learn more.