Abeer Bakeer
Basic Education Assistant
Arab Al Atteyat, Egypt
June 22, 2015
My name is Abeer Bakeer. I am the Basic Education Assistant in the sponsorship program, where every day I am confronted by parents who lack basic knowledge of health, hygiene, and maybe cannot read, as well as poorly equipped schools and teachers. Despite all this children still exhibit a great desire to improve themselves.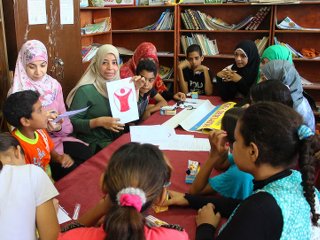 One memorable moment which illustrates this occurred when I was in Arab Al Atteyat, a culturally Bedouin village far from many basic services, monitoring some educational activities there. A parent came to take his child home from school for an unknown reason. The child passionately refused because he wanted to remain to solve a specific math problem he was working on!
When I graduated, I volunteered with several community projects that serve marginalized people. I really enjoyed the social aspect of the work. When a permanent position became available with Save the Children, I jumped at the chance. I have worked in this role for one year now, where I spend five days weekly serving needy children.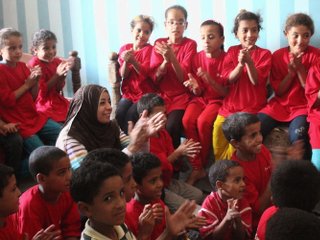 Over the past seven years, Save the Children in Egypt has worked with the Ministry of Education, our local partners, schools, teachers, and children. We work closely with teachers on classroom management techniques, lesson planning, and supporting children to be leaders. When children cannot read, we help them to learn. And they do.
The thing I am most proud of is how children change, changes I see. Thank you, sponsors, for helping to support our work.
How do you think having to fight for your right to an education could affect a young child's attitude towards learning? Do you think the challenges school age children face in impoverished communities to attend school makes their desire to learn stronger?
Interested in joining our community of sponsors? Click here to learn more.