Faïmi P. Moscova
Sponsorship Manager
Port-au-Prince, Haiti
March 30, 2015
Kanaval is the largest of official public celebrations started in Haiti in 1804 in the Capital City, Port-au-Prince. Soon after, it started to spread to the other parts of the country but the official three-day celebration would continue to take place in Port-au-Prince only. These celebrations usually happen before lent time which is 46 days that precede Easter. The season of Kanaval always starts in January (pre-Kanaval) to end on Mardi Gras the day before Ash Wednesday that marks the beginning of the Lenten season. Nonetheless, the main three days of festivities always begin on a Sunday to end on Mardi Gras.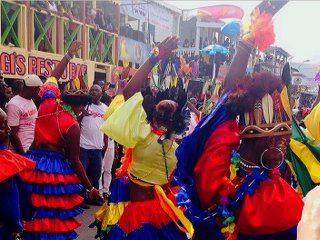 Annual Kanaval is funded by the government and businesses. In the past Kanaval celebrations were criticized for disregarding indecent dancing, music lyrics mocking the government. Therefore, Kanaval is becoming a more government run celebration. It has control of all of the events. However, the celebrations are an opportunity for people to indulge themselves, rejoice and enjoy the pleasures of life.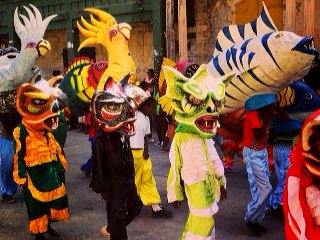 Kanaval is celebrated with parades, float bands, marching bands and music and most of the times with children participation. People wear masks, and costumes with lots of color. To give you a glimpse of this important part of Haitian culture, the attached pictures capture the essence of the Kanaval spirit currently happening with floats, marching bands and stands as well as a live video from the streets of Haiti. These cultural celebrations are important to people in sponsored countries. As mentioned, children enjoy these celebrations that help them express who they are. With well-kept communities, these traditions can be everlasting.
Interested in joining our community of sponsors? Click here to learn more.