Joao Sitoi
Sponsorship Manager
Chitlalo, Mozambique
March 30, 2015
During August, I went to Chitlalo with a group of colleagues for an appointment with the local leadership. Save the Children was arranging to phase out of the community. We wanted to talk about our achievements and to assess community satisfaction.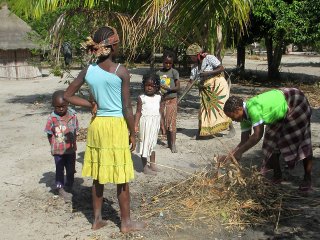 The community mentioned several achievements made with help from sponsorship funding, including classrooms, a well, latrines and the ongoing training of teachers. Amelia Mondlane, a health activist and sponsorship volunteer in the community, raised an important issue that was remarkable to me. "Our community has changed a lot because Save the Children taught us about the causes of diseases," she said. "At first, we did not know that water can cause diseases. Many people, children and adults, suffered from diarrhea and malaria in our community. When Save the Children built a well in the school, a group of local community members was trained to look after it and to do maintenance."
The group Amelia is in charge of was committed to changing the mentality of their community, showing them the strong impact of building latrines. Before that, very few families had latrines.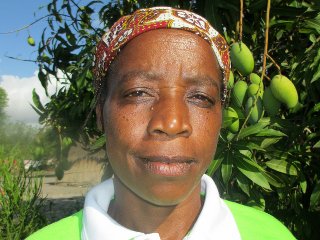 "Our kids could only use latrines at school," Amelia told us. "Once back home, they were forced to defecate in the bush, and it worried us so much. It was not easy, but today after many years, almost everyone has a latrine."
Another thing mentioned was that after it rains, every family is tasked with covering the remaining rainwater around their houses because it can attract mosquito nests. "Today," Amelia finished, "there is no more diarrhea and malaria has been greatly reduced. Thank you Save the Children! We learned a lot from you, and we are implementing everything with success!"
Interested in joining our community of sponsors? Click here to learn more.