N.A Rajee
Senior Sponsorship Retention Officer
Harirampur, Bangladesh
March 9, 2015
Unzila lives in the colorful and fruitful village of Harirampur. She is currently in the sixth grade at Harirampur secondary school and her goal is to continue to read and learn. She enjoys reading books provided by Save the Children to enhance her reading skills.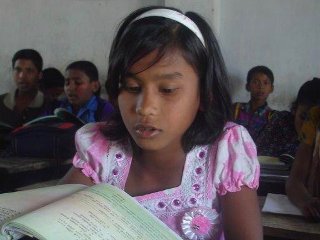 Unzila's family is very supportive of her endeavors and dreams to one day obtain a career and become very successful. Her father is a farmer and her mother is a house-wife. She has one older brother, two younger brothers, and one older sister. Her mother wants her and her siblings to receive a good education. She feels an education can qualify her for a good job or future career and will help her rise in life. Her mother wants her daughter to be a police officer when she grows up.
Unzila knows that the importance of a Save the Children's intervention is immense because this organization makes many services available in her community and that she as well as other children like her greatly benefit from them. She receives books, de-worming and iron tablets and health related information. February 21st marks International Mother Language Day celebration and the hand washing day organized by Save the Children. These are Unzila's favorite events.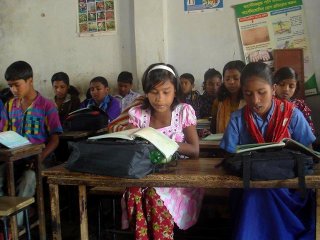 With the help of her sponsor, her family, and Save the Children services Unzila benefits greatly from being a sponsored child. For Unzila, receiving a letter from the sponsor and reading it is a lot of fun. She is a curious girl and would like for her sponsor to write letters about the school children, especially those who are her age, what kind of things they learn in school, and the birds and beasts found most in their (sponsor's) country. Although Unzila's sponsor, Michael, has never visited her, she thinks it would be much joy if he did. She nourishes the fantasy of introducing her sponsor-friend to teachers and friends at school, giving him flowers, showing the canals near her home, the barbed wire Bangladesh-India borders and entertaining him with biscuits and chanachur.
Interested in joining our community of sponsors? Click here to learn more.