Mark Ines
Data Analyst
Manila , Philippines
February 9, 2015
Building relationships is what makes sponsorship come alive. As a Data Analyst, my work for Save the Children is mostly a backroom responsibility. But when I get to personally interact with the names I encounter on my computer screen, I grasp the great value that letter exchanges, photo sharing, and especially one-on-one interactions have. It is clear that in building sponsor-child relations, constant communication makes the connection steady and reliable.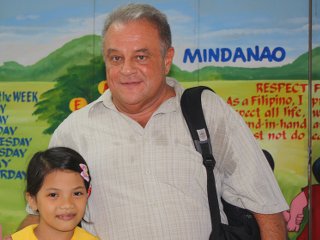 Just recently, I accompanied several of our team members to guide a visiting sponsor, Allen, when he came to see his sponsored child for the second time. He has been supporting Aisali for two years, a young girl who comes from a poor urban community in Metro Manila, where her family of five shares a small makeshift house with an extended relative. When Allen visited for the first time in 2012, he was greeted rather shyly, as Aisali clutched tightly to her mother's and best friend's hands. For this visit however, they greeted each other like old friends. Aisali was comfortable and amiable, walking alongside Allen and sharing stories and laughter with him. Both were very happy, excited, and at ease.
After capping the day with some ice cream, Aisali and her family said their goodbyes to Allen in high spirits. All had fulfilled smiles on their faces and were wishing to meet again in the future. Watching Aisali, I know she enjoyed every single activity that day.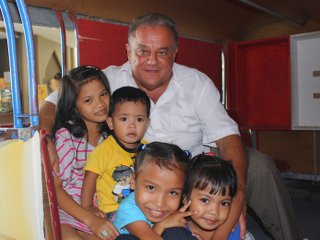 Having had the incredible privilege to spend the day with them, I now have a much deeper understanding of the impact communication has in sponsorship. Even short visits can bring joy and fulfillment to sponsors, children, and their families. The quality moments Aisali and Allen shared strengthened their long distance friendship.
In my 14 years of working with Save the Children, it is these experiences that make my job most rewarding. Every interaction I witness keeps me excited and leaves me with a desire to contribute more. I encourage you to reach out to your sponsored child with letters and photos, and consider making the long journey for a rewarding and joyful visit.
Interested in joining our community of sponsors? Click here to learn more.