Lamiaa Nagib Younis
School Health and Nutrition Officer
Egypt
January 5th, 2015
I love my job and I am passionate about child welfare! Every day, I am thankful for the opportunity to make a positive impact on the lives of parents and children in the community where I work here in Egypt. Despite the challenges and obstacles that working with children impacted by abuse or neglect brings, there are many initiatives that inspire hope. One example is the school sports tournament we held, allowing students from different schools to compete in soccer and running, to promote a healthy life style while having fun.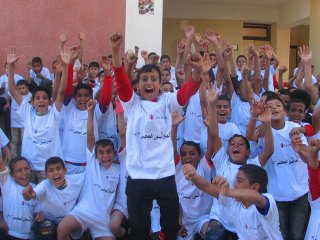 Save the Children's School Health and Nutrition program works to improve health status, reduce malnutrition, and enhance children's scholastic performance through promoting healthy living habits, in particular through practicing sports. However, this has not been easy for us lately, as the school year has been shortened and sports classes have been minimized or even cancelled altogether. We knew it was important to provide the opportunity for students to engage in sports activities in a fun and safe environment, even if it was only for one day.
The tournament took place at a local school, where students gathered dressed in their uniforms, excited and ready for the competition. The day began with running and ended with soccer. During the short recess before the final soccer match, I could hear the students motivating their fellow classmates to win the game. It was a great game, with both teams scoring. At the end of the match the score was tied so we had to go to a shootout to decide the winner!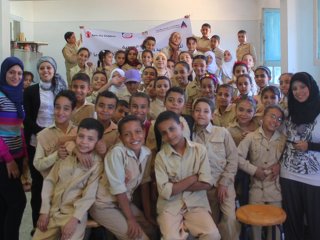 At the end of the day though, it did not matter which team won but that the children headed home with smiles on their faces.
What other ways does participation in school sports help children and their community? What ways would you like to see sponsorship programs develop health and fitness activities?
Interested in joining our community of sponsors? Click here to learn more.