Carla Urrutia
Sponsorship Operations Assistant
El Salvador
January 26, 2015
Working as a Sponsorship Operations Assistant, I have been able to witness many wonderful stories. A big part of what I do is maintaining the connection between sponsor and child. When I translate letters, I get to see how the relationship between sponsors and children grows stronger. When I visit the communities where we work, I get to see how the correspondence is delivered and received. I have seen how children treasure the letters they receive, sometimes for years!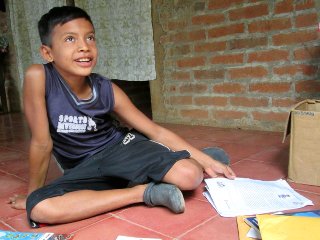 I remember meeting a little boy named Uri a few months ago. He is now 12 years old, but five years ago he started building a strong connection with his sponsor. I asked him about the letters his sponsor had sent him and his whole face lit up as he proudly showed me a box full of dozens and dozens of letters, postcards, and photos he has kept with so much love since 2008. He showed me a postcard with a picture of a big building and pointed out one of the many windows, saying, "I think this is where my sponsor lives." A child's imagination never fails to impress me!
Uri told me he feels really happy every time he receives a letter from his sponsor and he wishes he could meet him someday. I understand what he means, because I see the same joy and enthusiasm in all the letters I translate.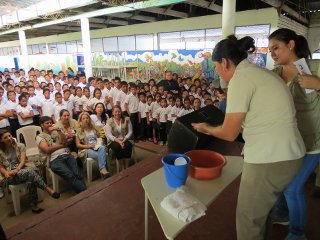 Uri's story is only one example of how priceless a letter can be to a child. It is really heartwarming to know that I help in the process of maintaining the communication between children and their sponsors. It is also great for me to know how much our sponsors cherish our work and appreciate our translating and delivering the letters. For Christmas or Easter sometimes sponsors send really nice messages to the staff here, wishing us all the best. I really love my job and I always do it with great affection, because I know that behind every message that I translate there is a person that has written it with love and looks forward to keeping in touch with someone far away.
Try sending photos, postcards, and handwritten letters to your sponsored children. They may be more time consuming to create and slower to arrive than emails, but they give children like Uri something special they can treasure with their own hands.
Interested in joining our community of sponsors? Click here to learn more.