Awa *A Sponsored Child in Mali
Sponsored Child
Mali
February 2, 2015
"My name is Awa. I am 11 and I am in 5th grade. In December last year, my sponsor visited me! It was a big event in my village. My local buddies and I welcomed him by offering him a calabash full of beans, rice, and oranges. This is how important visitors are welcomed in my village.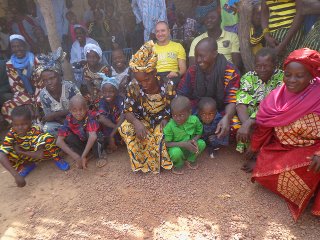 The welcoming ceremony took place at the home of the chief of my village. From there, he and I and a large crowd of village people went to my place. We chatted a lot. He asked questions and we asked him questions. We then proceeded to my school, because it was a school day. He sat in the back of my classroom and watched my teacher deliver a lesson on a mathematics topic. I was so proud and I felt very important! My sponsor also visited the Local Early Childhood Development Center that Save the Children supports.
The visit ended in a parting gift exchange. He offered me some school supplies and toys. My family and I gave him two roosters in appreciation for the time and money he spent to come over and see us. Finally my sponsor picked up two small stones in our compound and said he would keep them as a keepsake and proof that he visited me.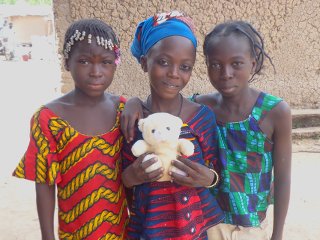 I was very happy to be visited by such a nice person from a faraway place!"
Save the Children hopes all sponsors consider visiting their sponsored children. The experience of traveling to your sponsored child's home, meeting their family and community, and seeing their way of life is an unforgettable memory that you will cherish forever!
Interested in joining our community of sponsors? Click here to learn more.