Sekujju Abu
Education Manager
Central Region, Uganda
December 29th, 2014
Save the Children is planning to launch sponsorship programs in Uganda later this year. To learn more, staff from Uganda traveled to nearby Ethiopia to observe sponsorship programs and operations.
My team from Save the Children in Uganda and I were warmly welcomed by our colleagues at Save the Children in Ethiopia. There we were given an introduction to sponsorship and how it's supported in Ethiopia by the sponsorship team.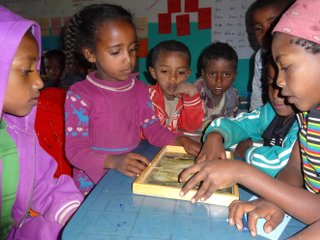 We learned sponsorship programming has four core programs, Early Childhood Care & Development, Basic Education, School Health and Nutrition, and Adolescent Development. It was very interesting to learn about the sponsorship operations as well, such as procedures for photos, letter writing and reviewing, collecting annual updates on families, and generally understanding the achievements and challenges experienced by the team.
We then visited the Early Childhood Care & Development classroom, which was set up to be child centered with energetic and empowered teachers. I found the Literacy Boost program inspiring, as it was very rich in print materials and a great environment for early learners. Most interesting was the confidence the children showed at such a tender age while being tested in class. Seeing the four sponsorship programs implemented in the field in Ethiopia will help us to smooth our sponsorship start up back in Uganda..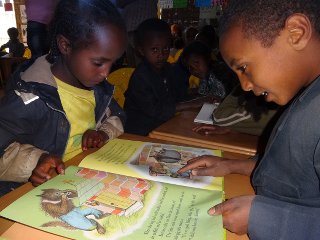 Special thanks to the Save the Children team that is working to ensure every child attains the right to survival, protection, development, and participation. Thank you to the drivers for taking good care of our lives while travelling to Ambo and the different sites. And most of all thank you to our sponsors for their dedication to making lasting changes in the lives of children.
Interested in joining our community of sponsors? Click here to learn more.