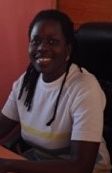 Annette Malilo Konsolo
Information Clerk
Zambia
December 5, 2014
On a sunny morning, we set out on a trip to Lufwanyama District on the Copperbelt Province of Zambia. As a new staff member, I was anxious to visit one of the community schools I had heard so much about.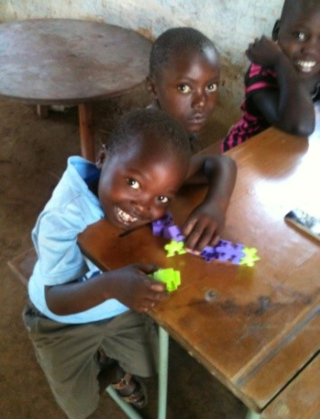 We branch off on a gravel road with a lot of potholes, almost impassable when combined with the effects of the rainy season. We see children walking to school and some just playing around the huts. The school Head Teacher, Early Childhood Care and Development (ECCD) Teacher, PTA members, parents, and volunteers welcome us warmly and take us around the premises. They briefly share with us the challenges and successes the school has seen before taking us to see the ECCD center.
In the classroom we are received by some smiling, some shy faces of local children, working on sorting blocks according to color and size. Some say they want to become teachers and some doctors. I could tell the sky is the limit for them, these children are eager to learn. The teacher explains that some children could not manage to walk the long distance to the center, especially with the rainy season causing high waters and impassable roads, otherwise school attendance would be higher.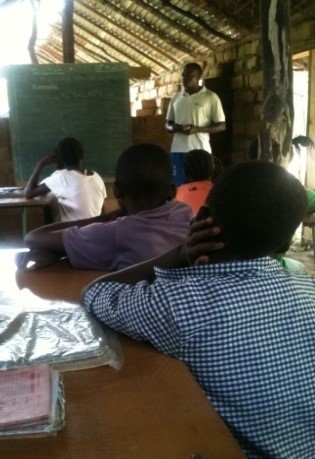 Outside, Save the Children is constructing a new ECCD center, the foundation of which has already been laid. We also observe School Health and Nutrition programs being implemented, through the school's vegetable garden and a shelter being used as a kitchen, where parents and volunteers cook food for the children.
It was interesting to see a high number of girls actively participating in the classrooms, an indication that our African culture is slowly adapting to change in terms of educating girls. This is unlike in the old days when girls were asked to remain home to do house chores while only boys were encouraged to go to school.
With the work Save the Children is doing in collaboration with the government, our country will develop to its full potential. A solid foundation laid through early childhood education will bring the dreams of the children of Lufwanyama to life.
What does Early Childhood Care and Development mean to you? What do you know about your own early childhood care and develpment growing up?