Lassine Kane
Sponsorship Operations Coordinator
Farako Community, Mali
October 17, 2014 2014
Sponsorship staff regularly monitor programs and talk with beneficiary communities. The purpose of this exercise is to gauge the feeling of community members about Sponsorship-funded activities, assess their level of satisfaction with those services and make adjustments to them as necessary. It also provides an opportunity to get a sense of what parents envision for their children from an education perspective.
Lassine Kane, Sponsorship Operations Coordinator, has just wrapped up such a field visit. Here is an interview he conducted with Achitan, mother of a sponsored girl in Farako Community.
Lassine: Hello! Can you introduce yourself?
Achitan: Thank you for your visit. My name is Achitan. I don't know my exact age, but am around 40 years old. I am married to Abdoulaye. I have 9 children who are all alive: 4 boys and 5 girls. We all live together here in the community of Farako. I am a housewife. In addition to my household activities, I sell firewood to make some money and take care of some of the day-to-day expenses of the family.
Lassine: Do you know Save the Children and its Sponsorship program?
Achitan: Oh yes! 'Projet Save' is an organization that works towards the well-being of children. They have a friendship program [Sponsorship] here through which they connect the children of Farako to people in white men's country. 'Projet Save' has been around for quite some time now; I think they introduced their friendship program to Farako six years ago.
Lassine: Do any of your children participate in Sponsorship?
Achitan: Yes, Fatoumata, my third child who attends Grade 7, has a friend in the white men's country. And her friend even sends her letters. When Fatoumata receives a letter from her friend, she feels very happy. Her friend often gives her advice and encourages her to attend school regularly and study hard.
Lassine: Which of the Sponsorship Programs do you value most in your community?
Achitan: 'Projet Save' does many things here. But I would say that their education activity is what I appreciate most.
Lassine: Why? What does the education of your children mean to you? Do you think education is important?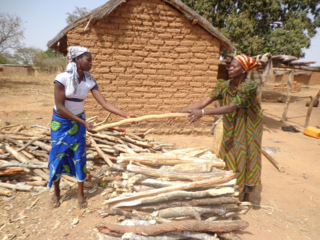 Achitan: Neither my husband nor I went to school. Many adults in this community didn't go to school either. Because of that, people suffer. Unless your own children attend school and can read and write, you have to go out and look for somebody who can read or write letters for you. And sometimes you feel obliged to give them something as a token. But what's bothers me is when people who are not part of your family are aware of personal matters that are mentioned in the letter.
When a child goes to school, the entire family benefits from it. Take Fatoumata, my daughter, for example. She teaches me certain things she learns at school such as the importance of washing hands before eating or after using toilet.
We hear good things about those whose children went to school. They live in beautiful homes, eat good food and dress well because their children have become important people because of school. I too want my children to attain in school and care for my family.
Lassine: You really have some good points. But why then are all your children not going to school?
Achitan: No, you are wrong. All of my children attend school except the last one who has not yet reached the school going age. But I don't know whether they will be able to complete school because we are a poor family struggling to make ends meet. But we will try to keep them in school, because school is important.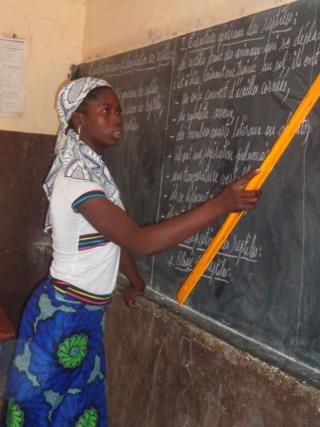 Lassine: Do you have any message for the friends [sponsors] of the Farako children?
Achitan: Yes. The support that the friends of children are providing Farako with is crucial. And everybody here is benefitting – school children and their parents. I am very grateful for their commitment and generosity to the children of Farako. I can assure you that my sentiment is widely shared here – just ask around and you will see for yourself.
Interested in joining our community of sponsors? Click here to learn more.