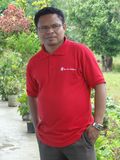 Augustinus Mau Tukan
Communications Officer
East Nusa Tenggara, Indonesia
October 31, 2014 2014
Receiving a letter from sponsors is a joy to be shared with others. For many children, letters they receive from sponsors are prized possessions which they bring home to show to parents, siblings, relatives, and friends. Here are some joyful expressions which we have gathered from the field.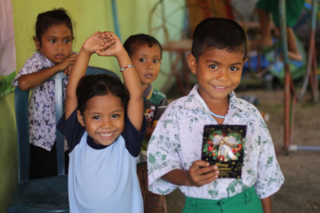 Primus, age 6, came to school with his mom and his younger sister to receive the card and letter from his sponsor. He took the card, showed it around with a beaming face and said, "This is mine." His joy is shared with his sister and fellow kindergarteners at the local early childhood center as they giggle looking at the cards and the photo sent by Primus' sponsor.
Stefanus, age 6, is the first sponsored child at his school to receive a letter from his sponsor. After seeing Stefanus' excitement, other students asked when it will be their turn to get letters from their sponsors. Shy and excited, Stefanus said, "I want to tell stories and draw the Pasola horse for my sponsor."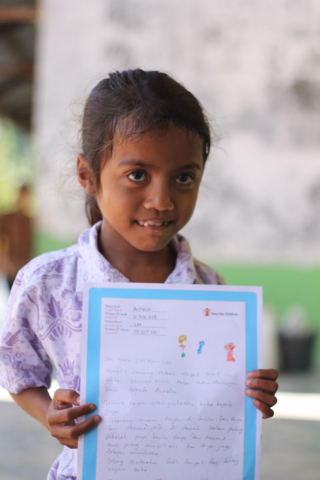 Aurelia, age 7, still seemed not to believe that the letter sent by her sponsor was actually for her. She inquired, "Is it really for me?" It was the first letter that Aurelia has ever received so she held it tightly to her chest and wanted to go home promptly to show her parents. She is eager to write back and draw for her sponsor.
Astiana, age 7, received a letter and said she wants to study English so that she can read her letters in English and write back to her sponsor in English. She added, "For now, I'll show my sponsor the place where I live through my drawing."
It is amazing to see how letters from sponsors can spark contagious joy, breed a sense of worth, ignite inspiration to study harder, and cherish a dream of one day becoming different from who they are now.
Interested in joining our community of sponsors? Click here to learn more.