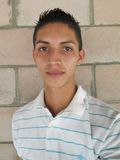 Miguel Rubio, Community Focal Point
San Jose El Naranjo, El Salvador
August 13, 2014
My name is Miguel Rubio. I am 19 years old, and I am a Community Focal Point in my home village in San Jose El Naranjo. My life has changed since Save the Children came to my community. I first decided to become a volunteer to work with Save the Children, because I wanted to help the people in my community. Save the Children trained me on topics such as early childhood care and development, the book rotation strategy, and sponsorship operations.
I currently lead the early development parenting circle in my community. A group of mothers come to the parenting circle to learn how to work with young children so when they get older and start going to school, they can do well. Most of the mothers who come to the circle are my neighbors, friends, and extended family. Most of them have known me since I was a young boy.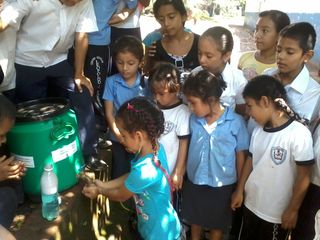 When I was a School Health and Nutrition child brigadier, I taught classmates how to wash hands properly, and I am very happy to see changes in the lives of children in my school and community because of that. Only 5 of 10 children used to wash their hands after using the latrine. After being in trainings led by the child brigadiers, 9 of 10 children wash their hands now. You can see the good changes! I have been a child brigadier for three years.
When I first started being community volunteer, I did not have the courage to speak in front of a group of people. I was scared to do that. But after receiving training from Save the Children, I feel more and more comfortable talking to people about the topics I have been trained on.
By the time I started high school, I was no longer fearful of presenting before a group of people, because I had done it already with Save the Children. I did so well that all my classmates wanted me to be on their teams! It is very nice to know I can be a role model to other children. My brother, for example, wants to do everything I do. This year he will become a child brigadier with Save the Children as well.
All of this is possible because of people who care and want to help, and become sponsors. I would like to tell them that they have made a good decision, and that thanks to them, Save the Children runs good programs in remote communities in El Salvador.
Interested in joining our community of sponsors? Click here to learn more.