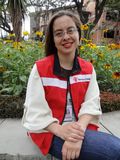 Pilar Cabrera Barriga, Sponsorship Program Facilitator
Cochabamba, Bolivia
August 27, 2014
Sponsored child Andrés, a charismatic 9-year-old, takes a journey each morning to school with his mom. In meeting him, he said, "I wanted to share my daily walk to school with you." While this is just a small part of his daily routine, this is an important part of his day!
My mom walks to school with me because the road to my school isn't very safe. There are many cars that pass by and there aren't any sidewalks. There are lots of stray dogs, garbage, and crime. My mom is a seamstress and works at home so that she can be near us. The school is about 1 km. away from my house and it takes us 20 to 30 minutes to get there.
I live on a hill and from there I can see part of the city. While I'm walking to school I see the landscape. On this walk I take advantage of talking with my mom about my studies and the support we receive at school from Save the Children. Also walking to school, I talk with my mom about the letters I get from my Save the Children's friend. I am very happy to read letters from my sponsor who writes to me from so far away and in my replies I tell my sponsor about my school and my family.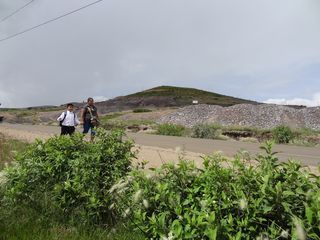 I like to study all subjects. I got a best student diploma thanks to the Save the Children's workshops that my teacher took. I think that all children must go to school to learn new things and become good professionals.
I consider myself a lucky boy because I have my parents who support me and I want to take advantage of the opportunity I have to attend a school that has Save the Children's support. I will continue participating so that I can continue being the best student in my class.
I also want to say thanks to all the sponsors for the support they give us children in Bolivia!
Interested in joining our community of sponsors? Click here to learn more.