Anisa Naimi
School Health and Nutrition Officer, Faryab Province, Afghanistan
July 2, 2014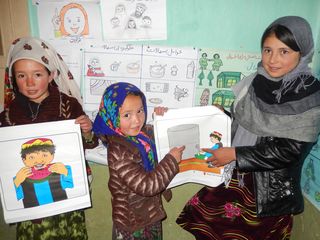 Somewhere in the villages of Belcheragh district, Afghanistan there is a young girl who leads a 15 child session for the Save the Children Child Focused Health Education (CFHE) sponsorship program. Shukria is only thirteen years old and confidently volunteers as a facilitator in the program because she believes "Girls should be able have support and opportunities to prove themselves and show what they can do for their community." She added: "Now our parents are letting us go to school and I am able to run a CFHE group. This is all because of Save the Children support."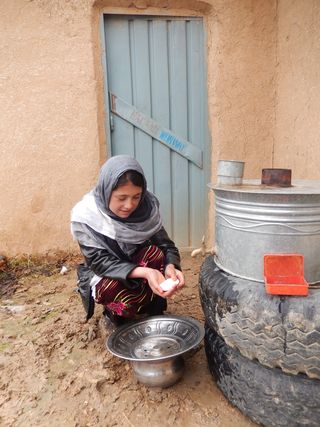 With the intervention of Save the Children and CFHE, students learned the health benefits of washing their hands. She stated, "No one in my family knew about importance of washing hands after using the latrine or before eating. After learning in CFHE I convinced my parents to put a hand washing facility near our latrine with soap and now everyone is washing their hands with soap." She and her mother thank Save the Children for raising children and adult awareness about health and hygiene to be healthy.
All of Shukria's work with the CFHE program is preparing her for her future goal of finishing school and going to a medical university to be a doctor and serve her needy villagers. She said "One day my dreams will come true." With your support to Save the Children, the dreams of many children like Shukira will come true!
Interested in joining our community of sponsors? Click here to learn more.