Hend Saad
Early Childhood Care and Development Coordinator, Save the Children Egypt
June 25, 2014
"I feel filled with happiness when I see a child smiling with that innocent look in their eyes," said Hend Saad.
Hend joined Save the Children in Egypt in 2013 to support our Early Childhood Care and Development (ECCD) Program which provides families with access to safe places for their young children to learn play and make friends. Hend works directly with children on a daily basis, and is one of the lucky people who adores her job.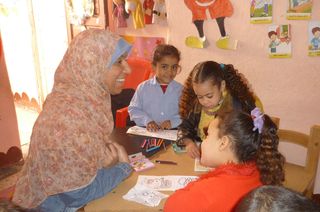 "I remember one day when I arrived at an ECCD class to monitor the activities, and a five year old boy Ahmed ran towards me after he noticed that I was holding a camera .He excitedly asked me to take a picture of him which I did. I was struck by his eloquence and couldn't help thinking of children who did not have a safe place like that to develop, be stimulated and grow.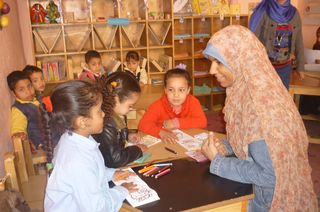 When I returned home I thought again of Ahmed, and that comparison remained in my mind: Ahmed the confident kid who participates in ECCD, and other children who spend most of their time playing on the streets with little care and almost no stimulation from anyone. I realized that our mission in Egypt is not easy, and there are many challenges, but I will work when all children can join ECCD classes. It's not only good for their development, it's their right!"
Interested in joining our community of sponsors? Click here to learn more.