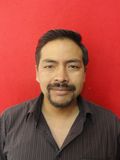 Mario Chungara Yugar, Sponsorship Assistant
Bolivia
May 2014
 Because of the nature of my work, I am constantly in contact with members of the community. Recently, I had the opportunity to speak about Save the Children with a local school board president. Here's what he told me:
"Hello, my name is Gumersindo Fuentes Ramirez. I am the parent of 4 children and have participated at my children's school since 1996 when I became school board secretary. I've been president for 13 years."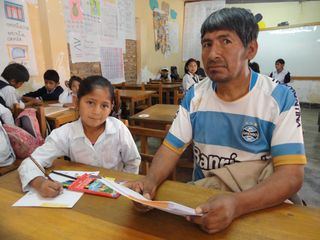 "Save the Children came to our school with the proposal to improve the quality of education for our children. We started working together in August 2011. For us parents, the arrival of this organization has been a blessing."
"Save the Children has given teaching skill workshops for teachers, and we have noticed that teachers seem more motivated and filled with new knowledge that is applied in their classrooms. We also had vitamin supplementation and children were taught the proper way to wash their hands. The presence of Save the Children has been very beneficial and valuable, creating significant change in our children's lives and education."
"We parents have been trained on children's rights, against violence towards children and against family violence. This is very important because parents are changing the way they treat their children and are more understanding and caring."
Gumercindo also pointed out the importance of Family Centers, implemented to promote development of children under 4, promoting bonding between mothers/caretakers and children. At the centers, children learn to be better prepared to transition into school, and mothers learn how to prepare nutritional food for their families.