Patrick Sylvestre, Sponsorship Coordinator
Dessalines, Haiti
January 27, 2014
Many sponsors confess they feel nervous when writing for the first time to their sponsored child. However, letters and pictures from sponsors have a special impact on children. Teachers report children spend weeks discussing what their sponsors write. At home, some children choose a secret place to save the letters and pictures so little brothers or sisters will not destroy them. These pieces of paper become a treasure.
Here are some reactions we've collected from the field.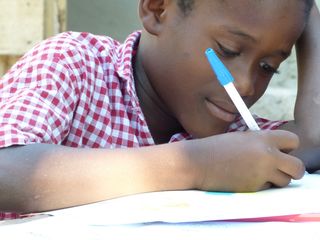 Borguedy, age 7: "I was very happy when I received my first email from my sponsor a while back. At first, I was sad seeing other kids receiving letters and not me. So, when Priscille (the sponsorship agent) called my name that day in class I was really, really excited. It is so cool to have a friend from very far."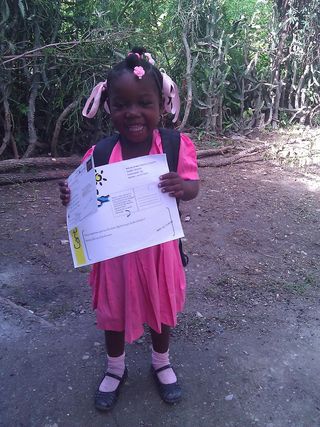 Weslancia, age 6: "I was so happy when I got my first postcard from my sponsor a long time ago and again when I received an email. I am going to keep them in my schoolbag so they will not get dirty. I am happy I have a friend from another country."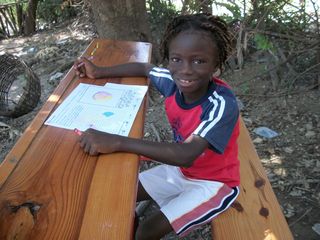 Nedline, age 11: "It is nice to have a friend living faraway… I received first a postcard, then a long letter with lots of information from my sponsor. I took them to school to show my friends and the way they were looking at me made me feel very special. I am thankful to have someone that doesn't even know me to care about me."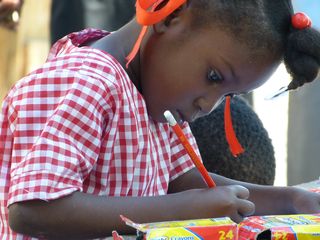 Celinecia-Chama, age 7: "I was thrilled when I receive my sponsor's email. She told me all about her life and family. I will draw a nice picture for her. I will keep my letter in my pillowcase."
As we look forward to your letters, we would like to remind you that you are building a relationship. Be simple and remember, you are writing to a child who sees you as a friend. On behalf of the children in our programs, we thank you from the bottom of our hearts!