Aboubacar Sogodogo, Basic Education Assistant
Mali
October 14, 2013
Thanks to sponsor generosity, our
programs support more than 50,000 children and work with 996 teachers in 264
schools in Sikasso and Yorosso districts. Like elsewhere in the country, lack
of qualification and an insufficient number of teachers are two of the many
issues that plague the education system in these districts. The most apparent
reason for the teacher shortage is the structural adjustment the government
went through in the 1990s when the Ministry of Education had to lay off hordes
of experienced teachers through early retirement and shut down all the teacher
training institutions.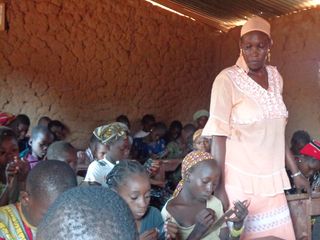 The teachers serving in the schools we
support often have different profiles, experience and qualifications. But broadly,
they fall into three categories:
Category 1: Teachers who have a
contract with the government through the Ministry of Education. The government
used to be the biggest teacher employer, but has now reduced its recruitment of
teachers, preferring to leave this responsibility to elected entities or
municipalities.
Category 2: Teachers who are employed
and paid by elected entities. Under the Malian decentralization law,
municipalities are responsible for running and supporting some key social
services such as health and education in their areas.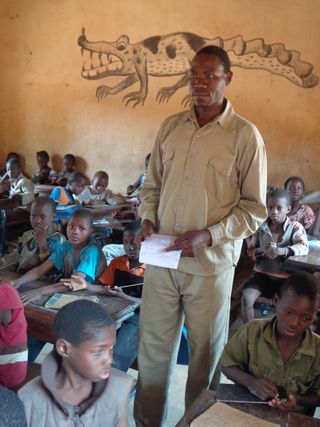 Category 3: Given the chronic shortage
of teachers and the inability of both government and municipalities to recruit
adequately, some communities hire and pay their own teachers with technical
support from the ministry of education.
Teachers in all three groups are either
certified by official teaching institutes or received crash, pre-service
training before being sent into the education system. Currently, more than 70%
of the teaching force in our sponsorship schools is made up of teachers from
categories 1 and 2. However, for job security, the government remains a
preferred employer for most teachers; it's viewed as a permanent and regular
salary payer.
Whatever the employer, the ministry of
education remains the government arm responsible for policy guidance and
direction on all education matters. It's also responsible for what teachers
teach and how they teach it.
Interested in joining our community of sponsors? Click here to find out more