Ahmed Ata
Sponsorship Operations Program Assistant
October 21, 2013
Happiness and
satisfaction are inner feelings that differ from a person to another. But there
is no doubt that the smiling face of a child and the happiness in children's
eyes give us all this feeling of happiness and satisfaction.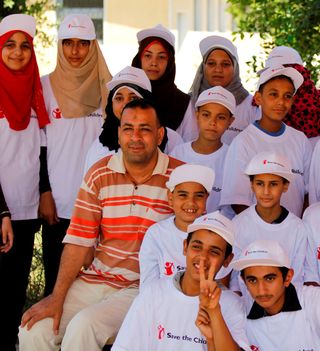 Even, after 14
years of working with Save the Children, my favorite moment is when I am with a
child who receives a letter from their sponsor for the first time. You can read
so much happiness in the child's eyes, smiles and unexpected, innocent
reactions.
Most of the
first letters are brief. However, every single letter from a sponsor to a child
encourages her to discover more and more about herself or about the sponsor. Children
think about answers for the questions raised in their minds.
The majority
of children consider sponsors their new world, new family or magic supporter in
spite of distance, nationality and language. They are always eager to hear from
them, share their news, interests, happiness and challenges. This new relationship
inspires the children to know more about the world around them and motivates
them to dream of a better future – and sometimes to go beyond their dreams.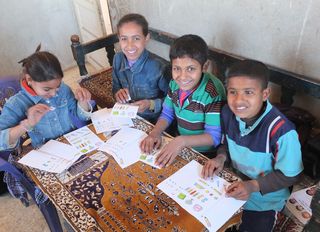 A letter may
take a few minutes to write, but it may change a lot in a child's life. It
gives her self-confidence, hope for a better future and motivation to become a better
person.
I am quite
sure that such a letter doesn't mean something important only to the child, but
also to the sponsor, because adding a value to a child life brings much happiness
and satisfaction.
Write
your child today. Visit your
personalized homepage, www.savethechildren.org/myaccount,
to send your sponsored child an email!