Mona Moneer, Adolescence and Livelihoods Manager
Egypt
August 20, 2013
I was born and raised in Minya in
Upper Egypt where I still live. Every day, I travel for about 2 hours by car or
train to Abnoub district in Assiut Governorate where I work. Rural villages in
both Minya and Assiut Governorates are among the most disadvantaged in the
country, and I thank God for giving me the opportunity to work at Save the
Children to improve the lives of marginalized and disadvantaged children in my
community.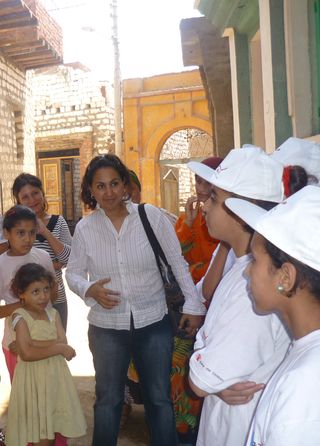 The best thing about my long drive is
that, while I am getting pleasure from the charming view of the agricultural
road, I think about the children who are benefiting from our programs. The
moment I reach Abnoub, I feel I have entered a new world. I like the simplicity
of life in Abnoub and the taste of its sweet air. People here are very sincere.
Children are so vulnerable, but smart and very cute, and everything is
different than in the city.
One day when I was monitoring some
activities related to our program "New Beginning," a project that aims to
develop the financial and saving skills of adolescents, I was asked by a few girls
in the program to spend time with them. They wanted to raise some issues
related to the program design, and asked me to schedule a meeting with the head
of the Board of Directors of our partner, the local Community Development
Association. When they met, the girls asked for the inclusion of girls in
capacity building interventions related to mobile phones and electricity
maintenance, traditionally restricted to boys.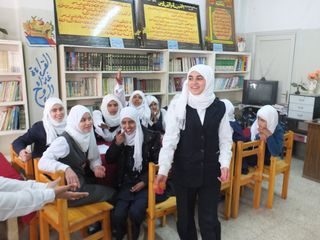 This group of girls was very
organized and well prepared during the discussions. I was very happy and proud
as I watched them express their opinion clearly and confidently. I felt that
Save the Children had a very significant impact on these young girls'
personalities that will enable them to have a better future.