Rhonda Childers, Sponsorship Manager
US Programs
August 6, 2013
Save the
Children gives you a lot of information about the great things we're doing in
schools here in the U.S., like sponsorship-supported Literacy, Summer Boost and
Healthy Choices programs, but you may not know a great deal about exactly how your
letters and cards reach your sponsored child. I thought you might enjoy
learning how we manage this process.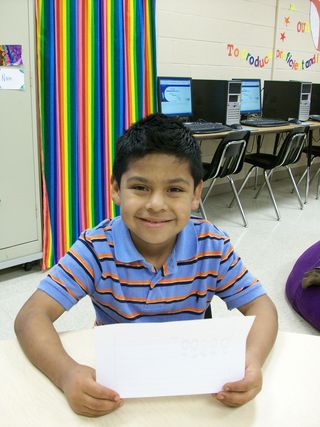 If you've been
a sponsor for a while and communicating with your sponsored child, you already
know what fun it can be. You send off a letter or email and in a while you
receive a reply.  Pretty simple, huh? Not
exactly….
When your
letter to your child arrives in our Sponsorship Services office, a Sponsorship
Services assistant opens the letter, reads it and logs it in our correspondence
tracker and into our database that contains a record for every child enrolled
in Sponsorship. Then they attach a fun return piece of stationery and, twice
weekly, send a bundle of these letters to your child's school.
At the
school, we have someone who acts as a liaison, delivering the letter to your
child and sitting with them while they read it and write their response. Perhaps
your sponsored child is too young to craft a letter on their own. If so, the
liaison will "help" by being the writer as the child dictates. Doesn't it sound
like fun to sit with a child as they read or listen to a letter written just to
them from their special pal?
The liaison
then sends the child's letter to us. We read it, log it and mail it to you. This
is usually a very smooth process, unless there is a disruption in school
because of holidays or extreme weather when it can take a bit longer. There can
also be delays around the holidays just because of the volume of mail that pours
in. You should see this place at Christmas! We have three folks here in the
office that process every piece of incoming and outgoing child/sponsor mail for
the entire U.S. They are always busy! 
You may be wondering
why the letters don't go directly to the children and save a lot of work here.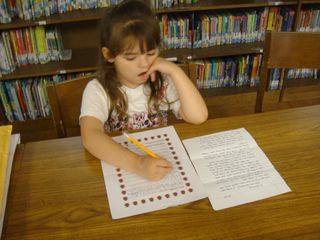 There
are a couple of reasons, with child safety being the most important. We monitor
the correspondence to make sure nothing inappropriate is included in any
communication. For example, it's sometimes easy to forget and put in an address
or phone number and certainly, in this age of social media, we almost take it
for granted that it's fine to pass along email addresses and Facebook invites.
We respect your privacy as a donor, too, and seek to protect that information
as well.  A bit more complicated, but
well worth it. 
Now you know
how your letters and cards are getting to your sponsored child. If you haven't
corresponded with your child yet, I encourage you to try it. Children enjoy it
so much, and it can be wonderfully rewarding for you as a sponsor as well.
Interested in joining our community of sponsors? Click here to learn more.