Katie Warner, Digital Production Coordinator
Save the Children, U.S.
July 31, 2013
Hurricane Sandy devastated the east coast, destroying communities and displacing thousands of families. Among the destroyed communities, was a Head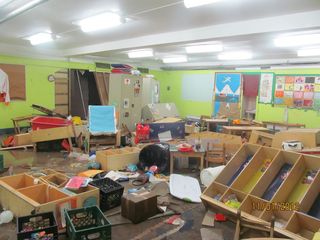 Start Facility in Brooklyn, which has served as a safe learning zone for children ages 3-5 for more than 25 years.  
When Hurricane Sandy hit, over four feet of water filled the basement, destroying classrooms and leaving the facility without heat and electricity. What's more, some of families that lived around the facility lost everything in the storm, and were forced to sleep on moldy floors of gutted apartments. The Head Start Facility had no other option but to get the center open as soon as possible. But opening the center in December was just the beginning of the recovery process; they still had classrooms that were unusable due to the flooding. The center was open, but just barely getting by with the little resources they had left. 
Nearly eight months later, on June 20, 2013, IKEA, the Life Improvement Store unveiled a generous donation to Save the Children's early education programs, and in addition, provided home furnishings, design expertise and manpo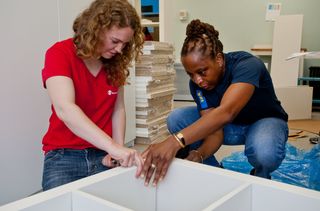 wer to help give the Head Start Facility a makeover. Thanks to IKEA's donation, Save the Children's staff along with volunteers from IKEA came together at the end of June for a week long make over, where three of the schools classrooms received a full transformation.
I was one of the lucky Save the Children employees who went to Brooklyn to volunteer. The days were filled with hardworking volunteers building furniture, painting walls and bonding over the common theme of the week – making a difference in the lives of children affected by Hurricane Sandy. With IKEA staff in their blue shirts and Save the Children in our red, the two groups of volunteers worked side by side to create a happy and safe environment for children to receive the best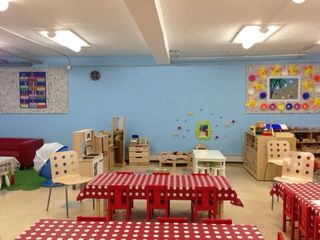 possible education.
Having the opportunity to volunteer with the IKEA staff to rebuild these classrooms was a rewarding experience. I was able to see firsthand the tremendous impact the partnership of IKEA and Save the Children has on the lives of children. 
The Head Start Facility is now a fully functioning space where children can play and learn, leaving Hurricane Sandy in the past once and for all. 
Read how Save the Children has  helped children affected by Hurricane Sandy. Click here to learn more.