The words that inspired Elizabeth to
imagine a future beyond her family's limited means and expectations, and
empowered her to fulfill her dream of becoming a doctor, were written by her
sponsor. Save the Children's Dr. Elizabeth Bocaletti was once a sponsored
child. This is her story.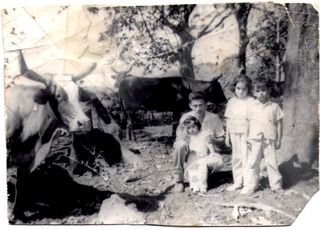 Elizabeth as a little girl in Guatemala (second from right)
Elizabeth grew up in a large family of
modest means in rural Guatemala. She was a good student, but opportunities were
limited, especially for girls. And yet, Elizabeth dreamed of becoming a doctor.
In fact, she was determined to do so. Elizabeth attributes her high aspirations
to the letters she received from her sponsor.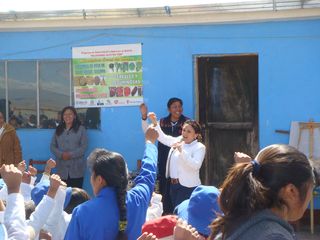 Elizabeth leads a community children activity in El Alto, Bolivia
"These letters said things like, 'You
are a great girl, a good student. You will go far. You will have a bright
future,'" Elizabeth remembers, "And I know that these words influenced my life
– the way I understood my future. They opened my mind to new possibilities.
They gave me a certain determination to make an impact on the world."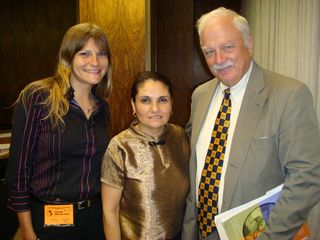 Launching of the Neonatal Strategy at the Panamerican Health Organization with Charlie McCormack, former Save the Children President and CEO
Elizabeth did fulfill her dream,
earning her MD in Pediatrics, and then a Master's degree in Public Health.
Today, Elizabeth works for Save the Children as an Advisor on our work helping
children survive and thrive throughout Latin America, where she continues to
make an impact on the world every day. The dream even lives on in her own
children, both of whom are studying to become doctors.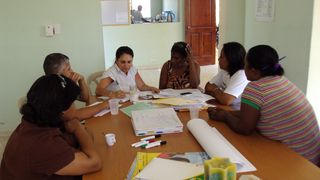 Working with Save the Children staff in Dominican Republic
Elizabeth will always treasure her
sponsor's words of inspiration and empowerment – and we thank her for sharing
them, and her story, with all of us.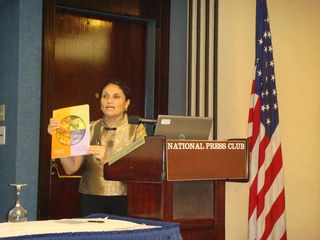 Introducing the Regional Neonatal Strategy in Washington, D.C.
"Never underestimate the power of your words
on the life of a child."
 – Elizabeth Bocaletti, MD, MPH,
Save the Children Advisor, and former sponsored child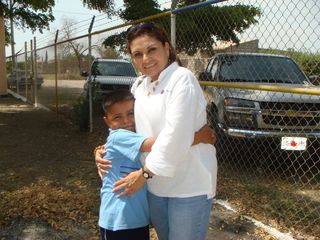 Visiting Save the Children programs in Sinaloa, Mexico
Brighten your sponsored child's day – and future – by writing a letter today.
If you are not already a sponsor, become one today.