In 1987,  Congress created a National Commission on Children tasked with assessing the status of children and families in America.  This three-year Commission created some of the most meaningful and influential policies for children in modern American history, including the Earned Income Tax Credit, the Child Tax Credit, and the creation of the Children's Health Insurance Program.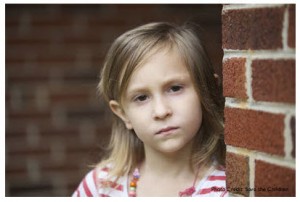 But 1987 is no longer "modern"—and while the policies crafted 25 years ago are still helping millions of children, they aren't sufficiently meeting the needs of children growing up in America in 2013.
Today's kids are facing new kinds of challenges including threats of violence, increasing natural disasters and persistent poverty.  These should not and must not be hallmarks of the modern American childhood.
That's why we're calling on President Obama and Congress to establish a new National Commission on Children, along with First Focus, Children's Health Fund and other partners, to ensure the safety and well-being of every child. 
I hope you will join us as you sign our petition and add your name to a growing list of Americans who are demanding a better future for our kids.
Today, The Washington Post's Jonathan Capehart echoed our call in this article, urging President Obama and Congress to establish the Commission, take a stand and make children—so often referred to as our most precious resource—a national priority.