Michael Abdalah, Adolescence and Livelihoods Program Officer
Abnoub
District, Egypt
January 17, 2013
A privilege of working for Save the Children
is that we get to work closely with local partners to reach the most vulnerable
children, and witness the changes happening in their lives and our projects'
significant impact on communities as a whole.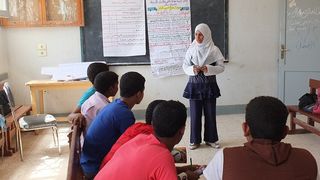 Last week, I visited Arab El Kadadeh
Preparatory School in Arab El Kadadeh village, one of our impact areas in Abnoub
District in Upper Egypt.I was there to follow up on the livelihood peer-to-peer
sessions implemented through our "New Beginning (NB) -Youth Economic
Empowerment Program".The program aims to strengthen the economic skills of
youth and enable them to then pass on their skills to their peers.
When I walked into the classroom, I
could sense the motivation and hope. The facilitator amazed me with her
confident performance as she lead the class, explaining the educational
materials and facilitating the games and activities.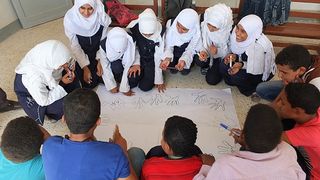 Seeing Esraa, a Youth Trainer,I remembered the
first time we met a year ago at a similar session in the same school. She was a brilliant
14-year old with great enthusiasm. After graduating, she went on to establish a small
grocery business in her village. Through her store, she makes a good profit and
is able tohelp herself and contribute to her family's income.She is already
looking to expand her business.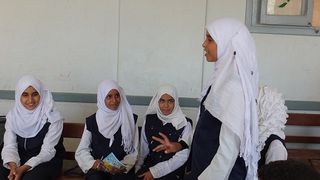 When I asked about her time with New Beginning
and her future dreams, she answered, "I am so happy that I had such a great
opportunity to learn and practice new stuff at my early age. When I see my
colleagues who did not attend, I feel lucky and I hope I can do something to
help them." Her dream of sharing her experience with her colleagues was
fulfilled when she joined the peer-to-peer initiative and started facilitating
classes.
Every time I meet with youth, I
encourage them to take advantage of the opportunities offered to them by Save
the Children at this early age, and to share their experiences with their peers. Meeting
children like Esraa, and witnessing how positively their lives have changed is the
engine that keeps me motivated.
Interested in joining our community of sponsors? Click here to find out more.