August 15, 2012
I am a true believer of the saying, "We can't help everyone, but everyone can help someone." I am actively involved in my local community, but I wanted to do more. Although my heart is filled with a joy that is beyond measure, I still felt something was missing. 
I looked in to various charity and sponsorship programs on the internet and I was most impressed with Save the Children's sponsorship program.  I decided to become a sponsor because of the organization's history, their commitment to helping others in need, and the fact that I would be able to establish a relationship with the child chosen for me. 
It was then that I realized what I was missing was the connection with the child I am helping, and Save the Children encourages interaction between the sponsor and the child.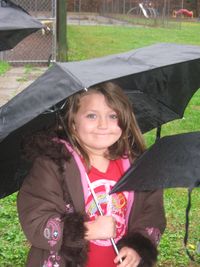 I was so excited when I received my sponsor packet from Save the Children because it included a picture of Willow… a smiling, beautiful little girl with rosy cheeks, wearing a pink t-shirt.  My heart melted.  From all the children that could have been chosen for me to sponsor, I was given Willow.
From that day on, barely a day goes by that I have not picked up something to send her.  Trust me, I enjoy every minute of it!  Words cannot describe how incredible it feels to be Willow's sponsor and to know that I am helping her and her community, but most of all, I love being part of her world.
When I receive the drawings that Willow has made for me, it is like my birthday and Christmas all wrapped up in one.  I have her drawings all over my home and office.  In addition, the pictures I eceive of Willow are so precious to me and I proudly show them off.  It is amazing to see how fast she is growing up! 
Little does Willow know she has filled an empty space in my heart and continuously enriches my life.  Maybe one day I will get to tell her in person!
Interested in joining our community of sponsors? Click here to find out more.