Scott McGill, Senior Advisor, HIV/AIDS
Washington, DC
July 24, 2012
Every two years experts, governments, activists, and affected community representatives meet to take stock of the global AIDS response – these conferences are often known for particular breakthroughs or for global commitments and other landmarks.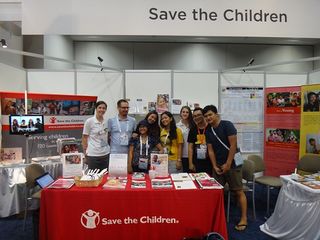 The 2012 International AIDS Conference will be known as the meeting that ambitiously committed to 'The Beginning of the End of AIDS!'
Over the past two years, a consensus has developed that anti-retroviral treatment (known as "ART") is also a prevention strategy. New technologies show promising results. These include using HIV treatment drugs with higher risk individuals to prevent the spread of HIV infection. While these are exciting innovations, we also need to scale up other prevention strategies, and combine those with other medical approaches to achieve the greatest impact on slowing and ultimately reversing this epidemic.
Even if a vaccine or cure for HIV infections is found tomorrow, there is still the need for prevention as well as strengthening of healthcare systems.
Save the Children has prioritized prevention of HIV transmission among youth, especially those who are vulnerable or most-at-risk for HIV transmission.
At the conference workshop "Leading the Way in Asia – Mapping, Mobilizing and Building Capacity in Young Key Affected Populations" we took part in discussions led by youth with many stakeholders and partners which resulted in a consensus on a number of important issues:
More information is needed to identify the youth most affected by HIV & AIDS
Policies and laws need to support HIV programming and not block them
Services need to be youth friendly
The meaningful engagement of young people is critical in developing the next generation of young leaders for the AIDS response and beyond.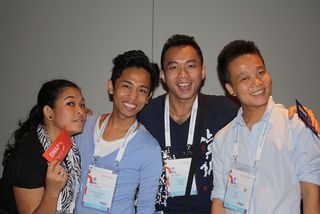 Two young delegates from the Philippines, Jeffry and Philip, said, "young people also need to be seen as more than HIV risks – they need other support and services that would help them avoid being in situations which make them more vulnerable including safe housing, education, other health and support services, legal protection and opportunities to make a living and contribute to their communities'.
Over the last two days Save the Children has been involved in many activities – including presentations on the challenges and legal barriers in providing prevention services to those selling sex in Bangladesh, Vietnam and Papua New Guinea, and school based programs for children and youth in Georgia.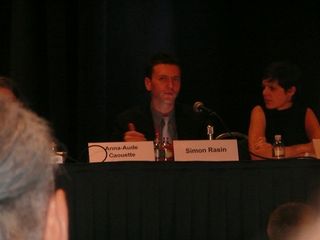 There are a number of questions and challenges posed to us as a child-focused agency – how do new technologies and innovations fit in our approaches? How do we address the multiple needs of younger key affected populations beyond solely their HIV risks and address the factors that make them more vulnerable? How do we not lose focus on the behavioral and social issues? How can we better understand and access those youth who are hidden, ignored, and misunderstood?